When the Harry Potter books came out I managed to avoid reading them for a ridiculously long amount of time.  A bunch of my friends had already gobbled down the books and even Peter plowed through the first few.  Although, I enjoyed the movies and looked forward to each one, I still didn't feel the burning need to get all involved in the books.
Which is odd in itself because I am a book maniac. I fly through a book at alarming speed, sometimes so engrossed I can barely get through the necessary deeds of the day so that I can have time to curl up with my book.  I love to read.
But these are kid's book, ya'll.
Then it happened.
The weekend the final book was released I picked up the "The Sorcerer's Stone".
It was all over for me.
O.V.E.R.
I was a sad little addict, just trying to get my next Potter fix. Give me another book! One more! Just one more!!
It took me just a little over two weeks to devour all seven books, which probably makes it a good thing that I waited until they were all published.  I could no more set down one book before I HAD to pick up the next one.
I am a reading junkie, which is part of the reason blogs appeal to me because there is always new material to be read and, unlike a book, they rarely come to an end.
It's happened again.
I've gotten swept into a book phenomenon that I really didn't want to participate in.
Goodbye, common sense.  Hello, Twilight.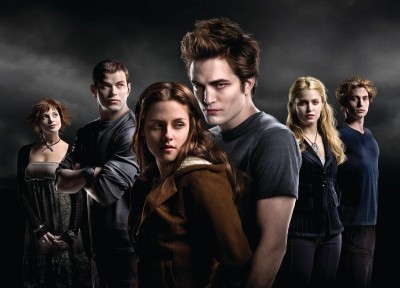 Yes, I am two books into the series and Edward (the hawtest vampire to hit pop culture since Angel) and Bella have stolen a little part of my heart with all their tortured I-love-you-but-I-should't-but-I-can't-help-it-and-I-love-you-anyways-and-oh-you-smell-so-good.
For teenagers.  This book is written for teenagers. So there's nothing more than some overly amorous nuzzling and sniffing but it still manages to be full of angsty teenage passion.
Which, as an adult, is kind of creepy.  In fact, the whole book can be a little creepy.
For example, Edward is a century old vampire living forever in the body of a 17 year-old. Bella actually IS 17 years old.  What?? Are there no nice boys her age?
Then there's the wonder why a guy who's over a hundred years old would be interested in a naïve teenager anyway…the creepy factor grows.
The main vampire family lives as a mom and dad and five adopted siblings…however, the siblings are actually married, just giving the appearance of brothers and sisters for the whole world to see…again, EWWW.
But all creepiness aside, I have been yearning for a good supernatural vampire fix ever since Angel and Buffy (which Bella and Edward can really only dream of being) went off the air.  This will do.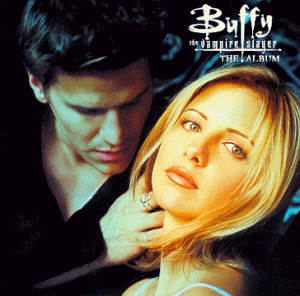 Yet, I am still a little ashamed I spent too much time watching the new trailer for the Twilight movie coming out in November…which I will be ashamed to be standing in line for tickets to see…with a bunch of kids who can't even buy beer yet….or maybe I'll go to a late show…because won't the vast majority of the prime audience have curfews?
And I am the boss of me and I can go whenever I want!
So ashamed.
But I have to go now because I need to ask my friend's 14 year-old if she'll loan me the third book.