Once upon a time…
There was a sweet little girl who liked to read.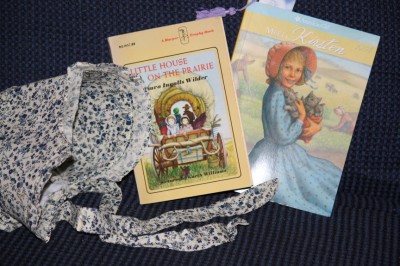 And because she likes to get in character, she started wearing this bonnet everywhere.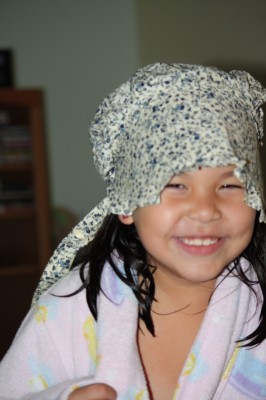 And she was very cute.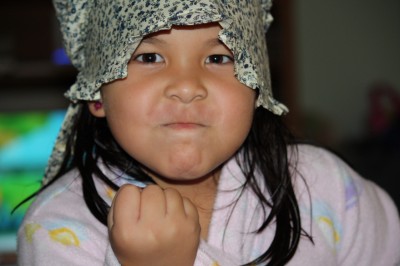 When her mean mama said she couldn't wear it to school, she wore this headband instead. Adorable, no?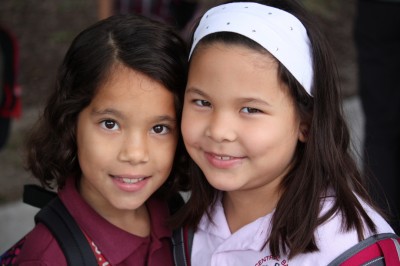 Only she was covering up THIS.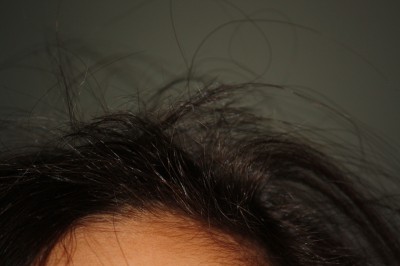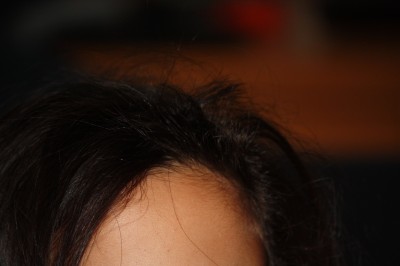 Curse you, scissors.
Does anyone know when they stop doing this?  This is the 4th time!