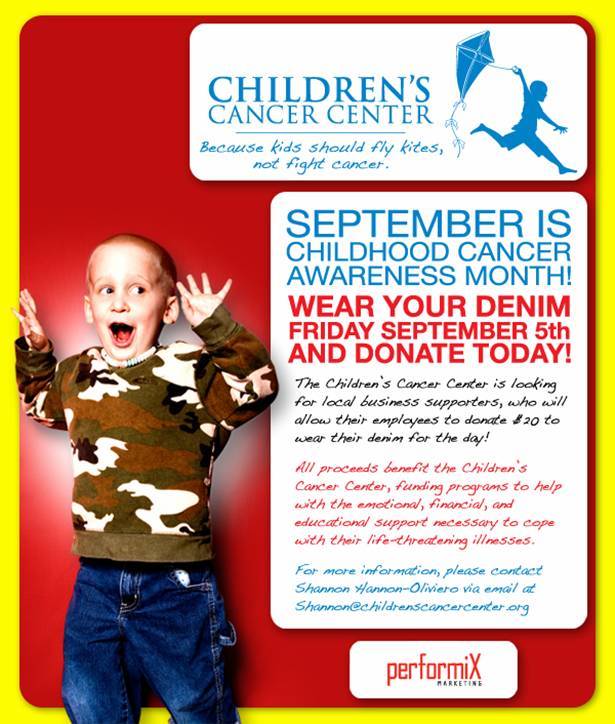 How can I give money to a charity that will offer awesome support to families with children battling cancer?
You were just asking yourself that?  That's AWESOME because I totally have a way for you to do just that.
The charity is the Children's Cancer Center and in honor of National Childhood Cancer Month in September they are encouraging businesses and offices to get in the spirit of giving.
What's YOUR office doing to promote awareness of kids fighting cancer?  Nothing? PLEASE take this flyer in and see if you can change that.
**Oh, and by the way, up there? THAT's Justin...could you not just eat him up? He has a cancer called Neuroblastoma, what would you give to keep HIM in your life?