As a fairly new member of the blog-iverse, I have been a tad shocked to find some soulmates, sisters, a whole mess of new friends and now?? A niece! I have been formally adopted as a Blog-Aunt to Sienna, newly produced offspring of PapaTV.
Can I tell you how much this gig rocks?
I have these real nieces. (remember? adopted? that's why they're all blond and pretty much not-Korean-looking)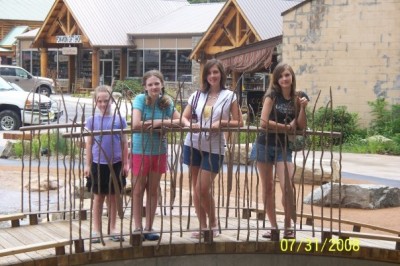 But as a bloggy aunt I don't have to change a single diaper, not one solitary baby shower invite crossed my palms, and the baby barf down the back? You got it! None. It's awesome. I highly recommend you get yourself some blog relatives.
Perhaps I'll even find myself an aging, slightly senile blog-aunt of my own who will leave me a shiny new Macbook and some leftover hosting months when she dies…a girl can dream, right?
So I shall now introduce all of you to the ever so yummy, Sienna. Let the cooing and awwwing commence.  And go leave Brian and Ana some congrats on the birth of their sweet new lovely.
Happy Bornday, Sienna.  I'm the aunt that will take you to R-rated movies when you're 12, hit on your soccer coach to make sure you get more field time, and teach you the proper way to stuff your bra….they have these great chicken cutlet things now, no kleenex for you, missy.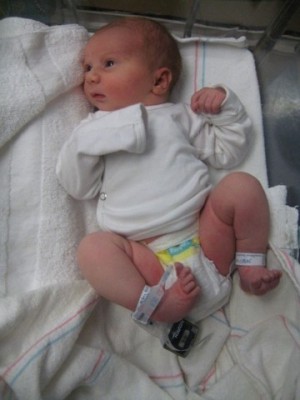 BTW, don't comment on that whole "missing hand" thing, the hospital swears they will find it and reattach it ASAP.  Good to know.