When I read message boards on cancer websites to get a feel for what others are going through and to see if I'm normal….which, anyone who's known me for long can probably answer in two letters…I will often times read about how isolated people feel, how they lose their friends, how people pull away and they are made to go through their pain very much alone. I don't understand that, and I feel terrible for these people because we have been so blessed to have those around us just embrace us in love and support. Also, we've been very popular lately because our weekends are just jammed packed full of fun and craziness! We just never realized how cool we were before!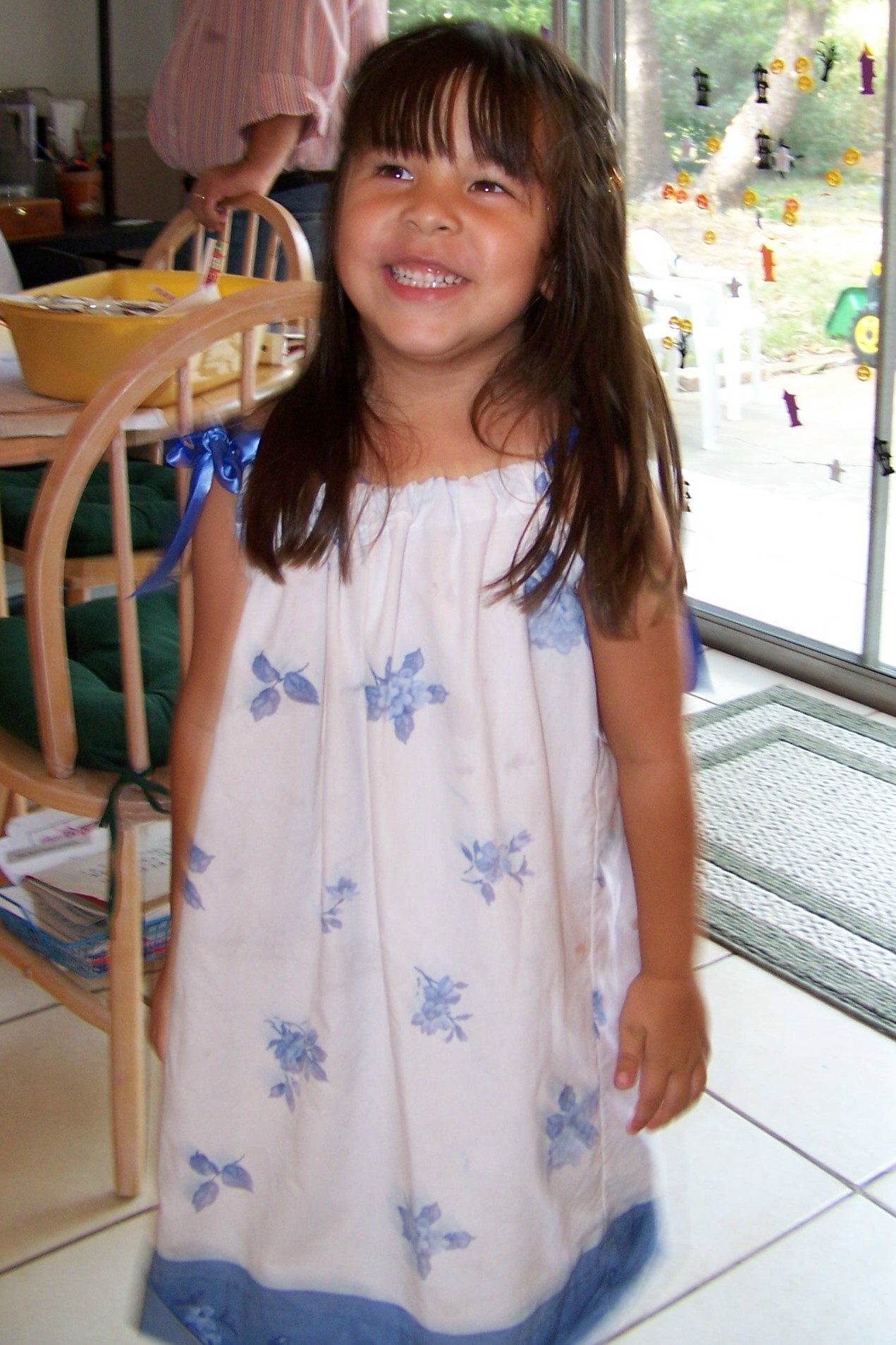 Saturday, Rachael went on her first outing with her Big Buddy Mentor Marie. If you don't remember, Nathaniel and Rachael have been matched up with medical students from USF as buddies. They get together with their buddy once or twice a month and the Children's Cancer Center sends them out to do fun stuff and just get some nice one-on-one time. Marie picked up Rachael in the morning and they took off much to the anxiety of Peter who has a hard time sending his kids off with semi-strangers…I do not seem to suffer this strange affliction…I'm thinking FREE time! (Note to those who might not get my sarcasm…I totally made sure that the med students got a fairly hefty security check before they allowed them to be a mentor.) When Rachael got home she was practically floating! They went swimming in the pool at Marie's apartment, they ate lunch at Olive Garden and they went to the pinnacle of all girly hangouts, the Mall. Rachael gushed about how much fun they had, how wonderful Marie was and it was awesome to see my daughter enjoying this opportunity in exactly the spirit in which it was provided.
Nathaniel, Peyton and myself took advantage of a beautiful day to go to a craft fair at our school and then I took Nathaniel and two of his friends to a birthday party. This was the birthday of his tae kwon do instructor Mike and his daughter Gabriel, who is in Nathaniel's class. We had a blast at the party and I came in 2cnd in a push up contest behind a guy with only one hand….good times!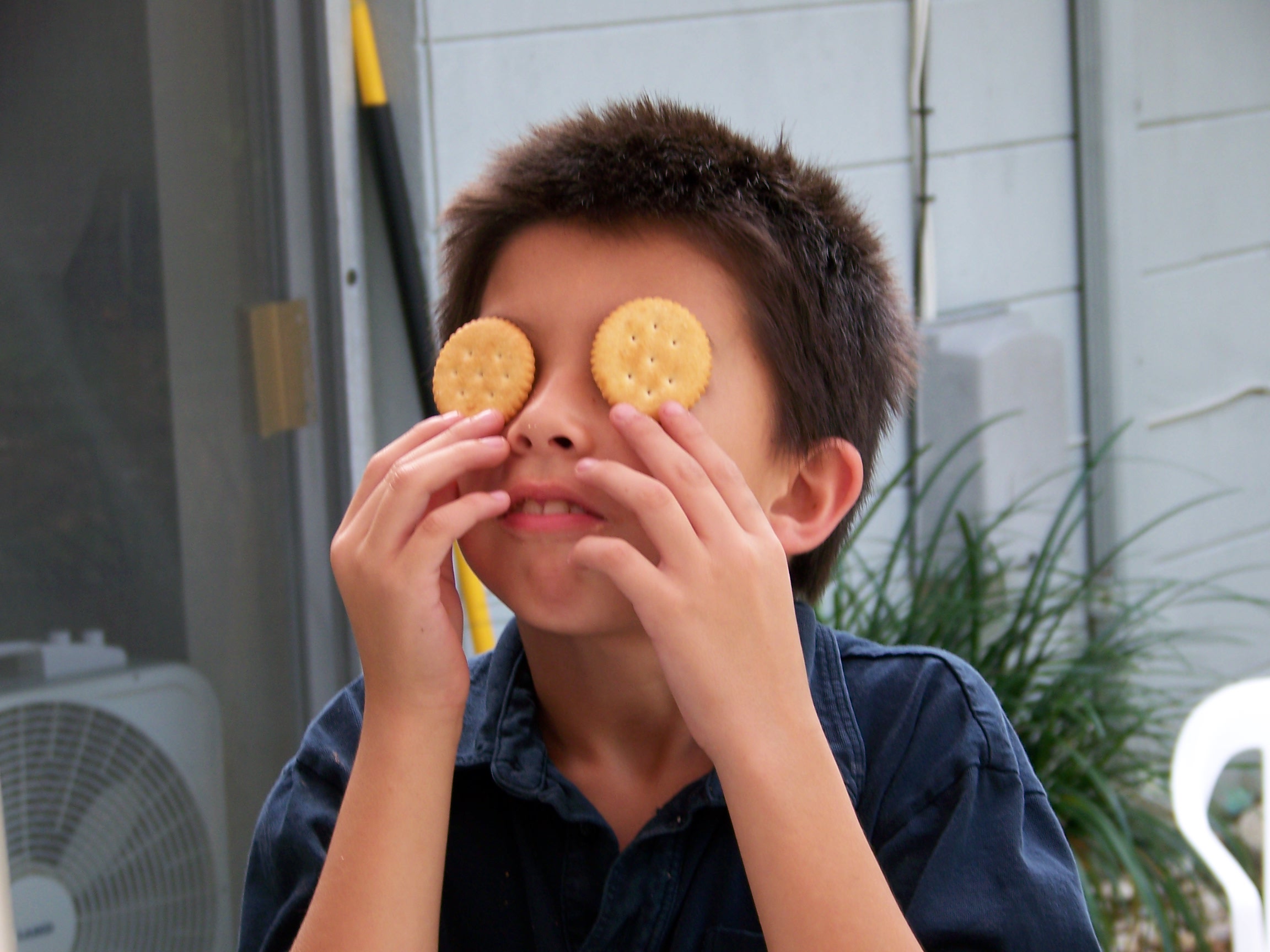 Sunday we went to church and then had lunch with Nathaniel's mentor Charlie. What a great guy he is, he and Nathaniel hit it off and I'm betting they have a lot of fun together. They both love video games and roller coasters, comic books and Charlie's going to work with him on his basketball skills. It's sort of like the kids have that cool older cousin who can take them to do all this neat stuff.
After lunch, the whole family went to St. Pete to spend the rest of the day with our friends the Powells. Their daughter Adelaine is just 3 months younger than Peyton and she is fighting the same kind of leukemia. They have two boys, Bowen and Mason, and they are three of the sweetest kids I've ever met. Nathaniel and Mason were off and doing those things that boys do. Bowen and Rachael were on the swing set with Adelaine and Peyton just basking in the great Florida sun. Pete and Doug watched football games while monitoring the standings of their fantasy football teams, it's so great that Pete's made his "special" friend. Angela and I spent the afternoon just wrangling kids and talking and sharing our frustrations and joys. How amazing is it to find friends in the midst of all the unhappiness that and surround a situation like cancer? We've met this incredible family who we've just bonded with and have so much in common with. We're thankful for God bringing them into our lives.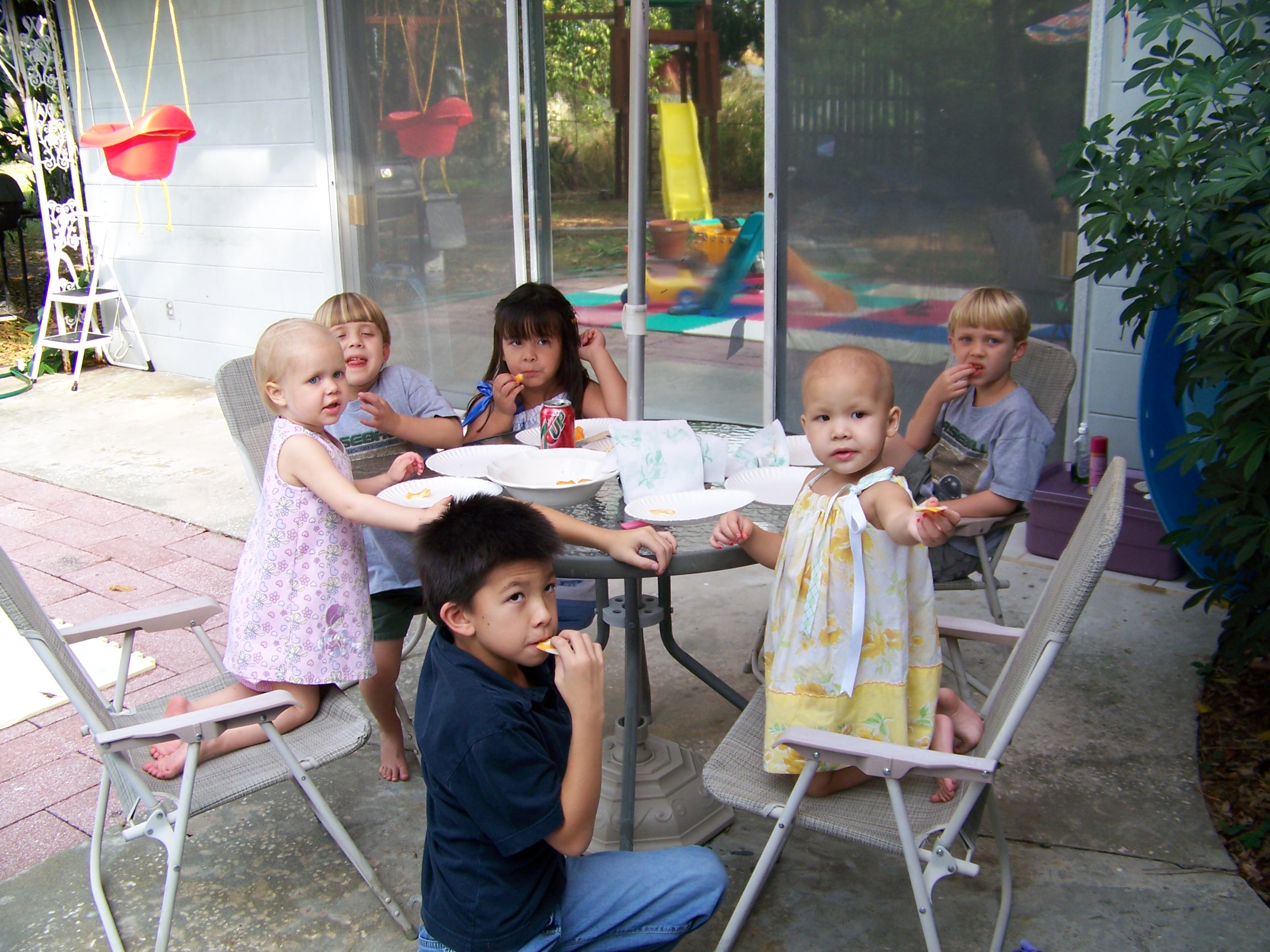 Our weekend ended on a low note with Peyton throwing a horrific fit in the car as we tried to leave. I know that my mother would agree that I have thrown some kicker temper tantrums in my heyday, but this child was strapped in her carseat, screaming like she was on fire, and managed to strip off every stitch of clothing on her body, diaper included. It's frightening for Rachael and Nathaniel to watch Peyton have these episodes of hysteria where she's totally out of control, and it's draining on Peter and I trying to figure out how to reach her and help her out of her fit. We did finally get her to calm down, we had to stop at a Walgreens so I could put clothes back on her and she immediately went to sleep.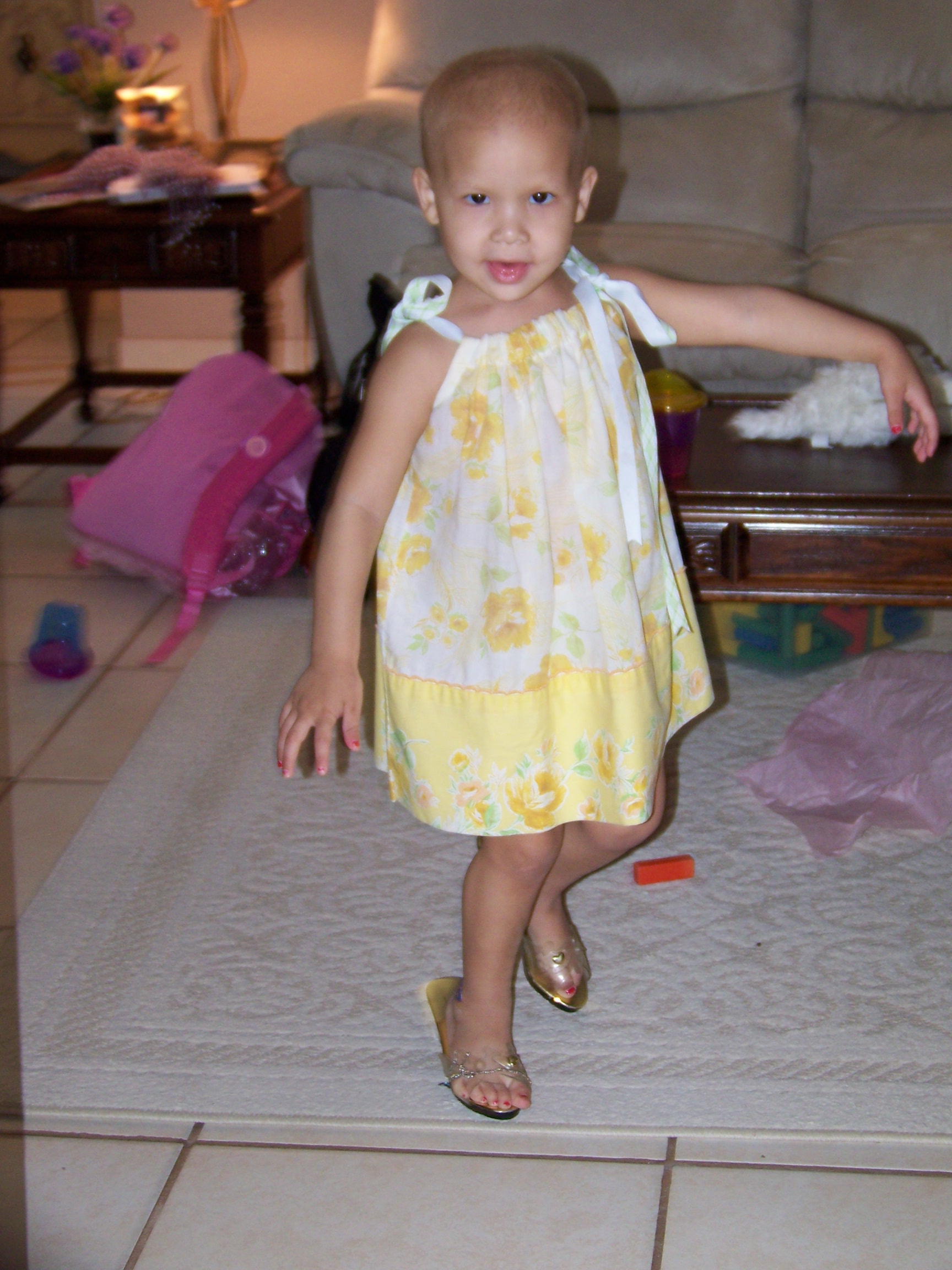 But I have to say that one bad tantrum was worth it because we had an awesome weekend with friends and got to enjoy being a family.
This week will be a busy one as well. Angela Powell and I are planning to go for a visit at St. Joe's hospital with the girls to see Kaylie, the 9 month old with leukemia. Tisha and Kaylie have been at the hospital for almost 6 weeks straight and we're going to go take the girls to break up the monotony and hopefully spread some cheer.
Wednesday is Peyton's next round of chemo, so we're hoping her counts are good and that it'll go well. No big owwies for her, we're just accessing her port and doing medications via her port. We've enjoyed our week clinic free.
Thanks to all the wonderful families who provided meals over the last two weeks. It was just a relief and a blessing to have, especially on the long chemo days that seem to take so much out of us all. The continued love and compassion we receive on a daily basis is fantastic!! I hope we are able to share that with those we meet and who's lives we influence.
F.R.O.G
Fully relying on God
—-Anissa