We're breathing again…it is DONE.  We got to the hospital at 7:30 for Peyton's surgery at 9 and the waiting was agonizing.
Peyton? Totally unaffected.
She did ask me several times if I would be able to stay with her and every time my heart puddled a wee bit more. She had her daddy at her side this time (the first time he was unable to be there because he had the joyous job of trying to explain to Nathaniel and Rachael where their baby sister was) and it changed the experience for both of us.
I didn't have to lean on the wall for support.  I had Pete.  So much better, ya'll.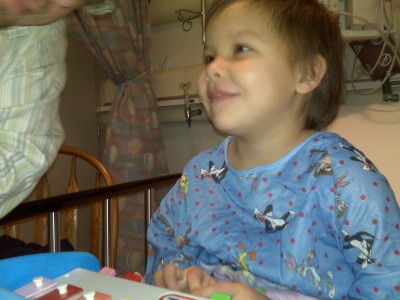 (totally forgot my rockin' camera, so all of these come from my Blackberry, but better than nothing!)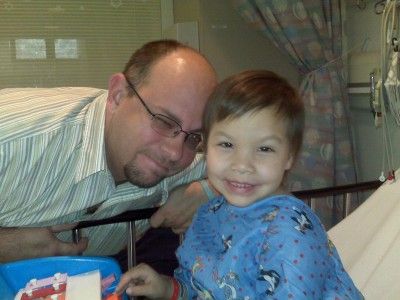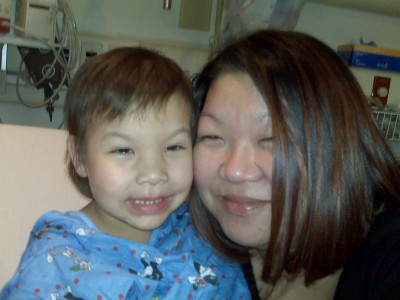 The whole thing took all of 25 minutes.  Seriously, it was done in a flash.  And this is what it looks like.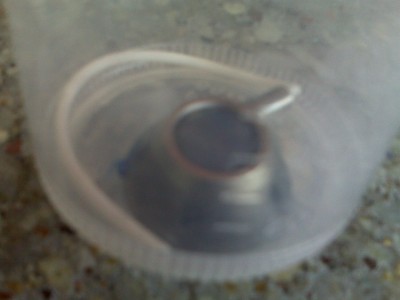 I'd managed to hold it together really well until the moment he put that jar…the one holding her port…in my hand.  We'd ask to keep it, but I didn't think THAT would be the thing that threw me over the edge.
I know Doctor gave us instructions and told us things and said a bunch of doctorly blahblahfollowuppainanddrugs type things that I might have needed to understood…but every other sense shut down.  All I could register was sight. The sight of that plastic jar with the port inside.
I looked at the doctor as his lips moved.  I may or may not have nodded a few times to try to encourage him to LEAVE.ME.ALONE….and he continued to talk.
But I could feel my throat closing up and that throb in your nose that lets you know the jerky breathing and tears are about to start.
He finally left.
We had to wait another half an hour while Peyton woke up in recovery. Probably a good thing because Peter and I both lost it altogether and cried like two old ladies.
Or like two parents who realized their baby girl had finished cancer treatment.
WEPT.LIKE.BABIES, yo!
I would love to be able to tell you what it felt like because being able to define THAT level of happy would make the world a better place. But if I used every word ever uttered in the history of man, it would still fail to describe what I felt with that port in my hand.
I could fly. I could dance. I could walk on water.
My daughter beat cancer.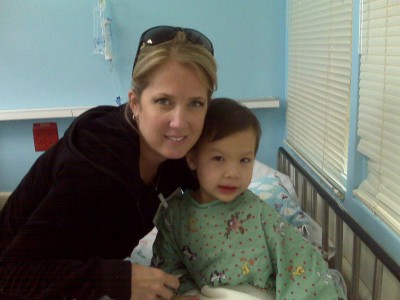 Thank you, Shannon, for being our friend, becoming a part of our family and for being there for all of us every day of this journey.  We love you!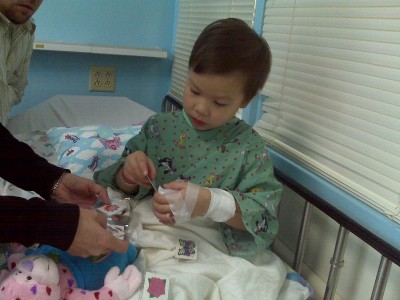 And at the end of the day, all she cared about was butterfly tattoes and getting some food.
Yeah, it was JUST that good.
*************************
I want to thank each and everyone of you personally and I will answer every comment, but just THANK YOU so much for all your prayers and love and support and encouragement.