Nathaniel turned eleven yesterday.  We did the birthday celebration with friends and food and cake and ice cream and singing and WHEEEE! and lots of conversations revolving around the words "shoot", "stab" and "fart".
Good times!
…and yet.
The fact that my firstborn turned eleven wasn't the biggest jab in the force field that keeps me safe from things like aging and cellulite…it was the DREAD of what I'm doing today.
What would that be?
I'm taking my kids to the Gasparilla Children's Parade…we're riding on a huge float and throwing beads and celebrating years of Tampa-based piracy…and to do so I'm supposed to wear something along these lines: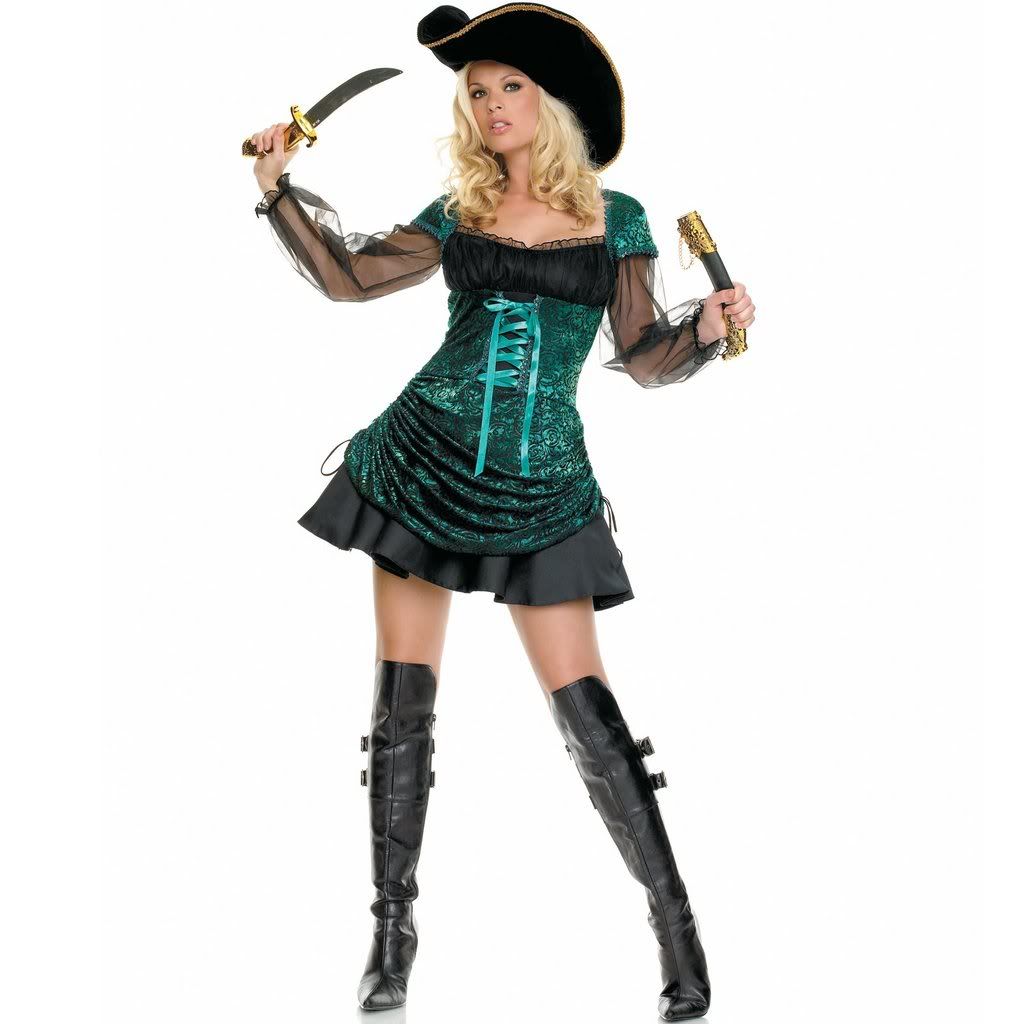 *Which, yo, BlogHer buddies, I'm so bringing this outfit to Chicago! ARGGGGG*
And while my dreams would be to look like this when all the dressing and corsetting and hoisting of the bosoms is complete….
I think we all know that it's going to end up something more like this…
Happy birthday, Nathaniel!  As a show of my love, I'm going to humiliate you in public and probably post pictures of it on the internet.
You can thank me later.