Ok, so I realized that I laid two REALLY heavy posts on you recently and thankyouthankyouthankyou so much for all your wonderful comments and amazing support. I love each and every one of you. You have no idea. NONE.
I have these moments where I sit at the computer completely unprepared to write and then suddenly words just start pouring out of my fingertips, occassionally those have been my favorite posts.
THIS? Is not going to be one of those times.
Because holy canolis have I been the mad crazy busy.
We have been here a month and only one weekend has gone by that we haven't had overnight guests. We're setting the trend here, people.  We'll leave a light on for ya!
I'm trying to get organized because I fly to Chicago next week to make a FOOL of myself with bunches and bunches of my blogger buddies. A fool? Nooo, I can't believe it you might say.  You *might* say that, right? Ok, so I will admit that no one that has ever actually met me would say that.
I am going to be sharing so much information over the next week about my BlogHer plans and my BlogHer experience and OHTHEPICTURES…they will be coming. I have a whole thing coming up about the awesome companies that are either sending me to BlogHer or dressing me for it.
I know. Dressing me. For real!
For example? **Lane Bryant sent me to pick out a cocktail dress for one of the party nights…and I got this piece of YUM. To wear. Which I will every day for the rest of my natural born life.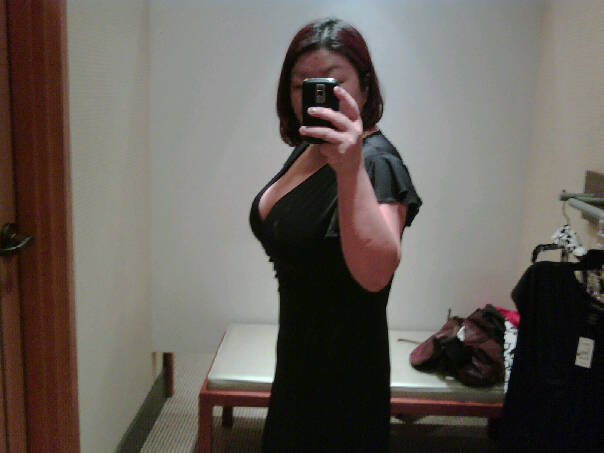 There's a whole Ford thing, HP, Yummie Tummies, and on and on…but gushing about all that's for a night when I'm not about to drop comatose onto my keyboard.
Because I spend all day working on stuff that I can't tell you about.
Go ahead, you can call me a nasty tease if you want to.  But I SWEAR it'll be worth the wait.
Well, maybe not, but I promise there will be cookies, k?
**and for the sake of transparency, because people are all aflutter about naming brands and stuff, Lane Bryant did NOT pay me to write about their clothing. They did offer me a gift card to go and shop at the store and see if I found anything I liked for BlogHer. They're just really lucky I found THAT dress!**