I have an awesome post to explain this expression :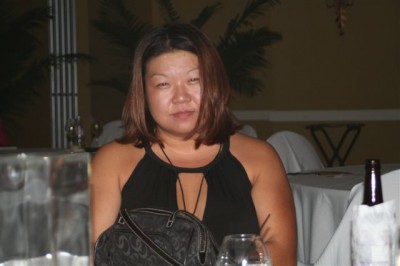 But I'm tired and it requires more time and emotion than I have to put into it right this second.
Instead, I have to tell you about my McStupid moment.
"I need four cheeseburgers and I need two with ketchup only and…"
"Ok, so you want two cheeseburgers and two with ketchup only."
"No.  I need four cheeseburgers normal and two with ketchup only. Six all together."
"Oh. Ok. Is that all?"
"No.  I need two more cheeseburgers with ketchup an
d pickles."
"Two with ketchup and two with ketchup and pickles only."
"And four normal cheeseburgers."
"Four cheeseburgers."
"No. Four normal cheeseburgers AND two with ketchup only AND two with pickles and ketchup.  Eight cheeseburgers. EIGHT."
"So…four cheeseburgers with ketchup…"
"NO. Look at me…." four fingers up on the left hand, "I need 4 regular cheeseburgers…" two fingers went up on the right hand, "PLUS 2 cheeseburgers with ketchup ONLY…" two more fingers on my right hand, "AND 2 cheeseburgers with ketchup and pickles."
No answer. No expression.  Just an obvious confusion.
FOR REAL.
I am standing in line at McDonalds, making sign language for burgers and you still aren't getting it?
I need 8 cheeseburgers! 8 cheeseburgers! I will come back and make them myself, just give me 8 cheeseburgers!
"Ok. Is that all?"
"No, I need 2 small and 1….no, no, let's make it easy, just give me 3 LARGE FRIES."
"Does that complete your order?"
"Read it back to me please."
"Really?"
"Yes."
The girl finally hands me the bag with this look of complete terror on her face.  I opened the bag and unwrapped each and every hamburger (because I am JUST like that) and guess what …they were all plain cheeseburgers, with nothing on them at all.
We both sighed.
"Can I get you a manager?"
"Yeah, that's probably a good idea."
Oh, McDonald's Training Program: McFAIL.
**Also, today I'm over here, talking about how I'm making an effort to not always be the one behind the lens.