Accidents have led to some of the great benchmarks in science and technology. There are a lot of great things that came from complete brainfarts.  Alexander Fleming discovered Penicillin because he didn't clean his equipment well enough and a culture of bacteria grew mold…I could have the cure for cancer growing in the back of my fridge and not even realize it.  Albert Hofmann was working on meds to stimulate the circulatory system when he absorbed some stuff through his fingertips and on his bike ride home he had the first acid trip ever…I have a great snarky comment to put here, but really CAN'T!
The list goes on and on, accidents or serendipity occurs that results in something fantastically positive.
We had one here last night. Yes, we did.
Peyton lost her binky!
She cried for 20 minutes while we hunted for the binky.
We failed to find it and she went to sleep without it.
Woke up and said, "I slept good without my binky, mama."
And the angels wept.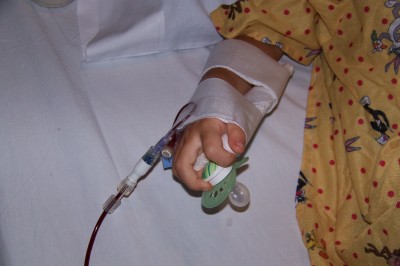 Less than 3 months from her 5th birthday and my baby girl has finally decided that she doesn't need the binky anymore!  I know, I know, some of you are probably judging me for letting her have it at all, and if you ask around, you'll find that I really am all about the tough love.  I expect a lot of Peyton and have always disciplined her throughout treatment and tried to treat her as normally as I could.  I always held her accountable for her actions and behaviors.  She's making a smooth transition out of the cancer life into the world that every preschooler should live.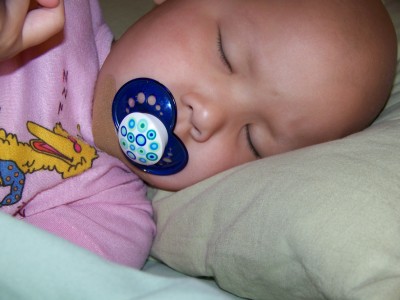 But for the agony that is the binky!
This has been my one concession to her emotional frailty. She never had a special blanket, she wasn't soothed by a particular toy…all she wanted was her binky. And I gave it to her. I would sweat great panicked drops if I reached in my purse at the clinic and realized I didn't have one.  We used the American Expresses slogan, we never left home without one.  When she hurts, she wants it.  When she's emotional from the steroids that play hell on her body, she wants it.
And you know what?  I don't hesitate to give it to her.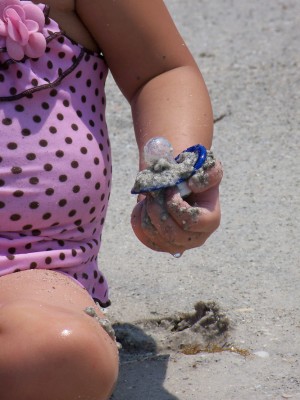 I hated it. I hated it for my own personal reasons. I felt defensive when people would look at her and shake their head because she was obviously too old to be walking around with a pacifier.  I got plenty of unsolicited advice about what I was doing to her teeth and her psyche by letting her hold onto that pacifier.  I got the muttered "that's just disgusting" more times than I can count.
And I didn't take a swing at any of them.  Aren't you proud of me?  I'm proud of me.  Because the urge was there, bubbling right under the surface of my skin. Most times I would turn and tell them that my daughter is in chemotherapy treatment, this is her comfort and if they didn't like it, they could feel free to move out of visual range.  THANKYOUVERYMUCH! Buh-bye.
I've gotten a lot of embarrassed apologies.  I don't want your apologies, I want you to mind your own damn business!  You don't know my child, you don't know what our circumstances are or what she's going through.  I used to be one of those people who'd see kids "too old" to be in strollers or have a pacifier and roll my eyes and think "what lazy, stupid parents".  I'm guilty too.

Let's be kind to one another. You don't know what is going on in their lives.
Ok, wow, this was supposed to just be an excited post about how Peyton finally slept without a binky.  But that's the way this thing goes, with no defined destination, it rambles where it will.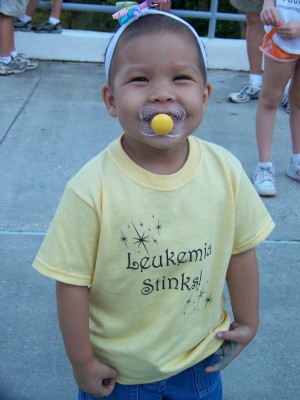 She was very proud of herself this morning for making it the whole night sans binky. We celebrated it and I sent her off to school with enough happy thoughts that she probably floated all the way to her classroom.
I like to think that this is it and we've turned a corner, but chances are tonight we'll be hunting for a binky and crying when none is found….but she knows that she can go the whole night without it and that's the first step!