Does your child pick out her own clothing?
Is your child often mismatched?
Do you fear that people will assume YOU dressed your child this way?
Do you think letting your child pick out her own clothing is helping her express her creativity?
Are you kidding me? Have you see some of the outfits Peyton's walked out of the house in?
I have a motto:  It's clean? It's weather appropriate?  Go with it.
With Rachael I was careful to dress her in these wonderful little get-ups, letting her choose her own clothing came much later in the game. She always matched, her dress to her socks and her sweet little shoes.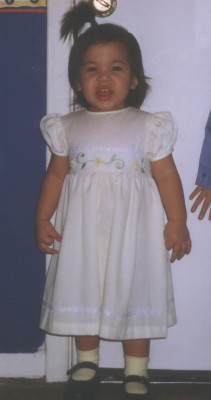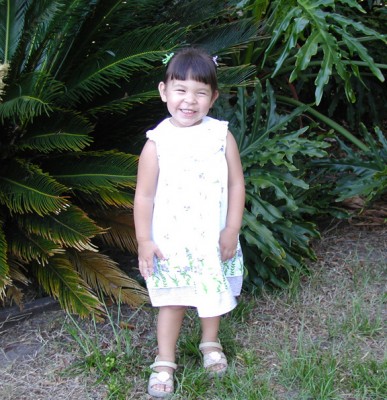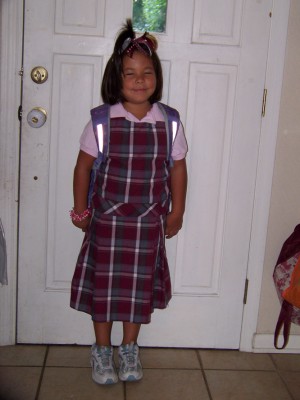 When Peyton came along she was always a trend-bucker.  When she was diagnosed she began picking out truly bizarre clothing combinations, but I let her because my thought was really that she had so little control over anything in her life, would it kill me to let her leave the house in rain boots and a tutu?  No. And it never did. The 349934950 times she did it.  In fact, I learned to appreciate the pride with which she picked out her clothing for the day.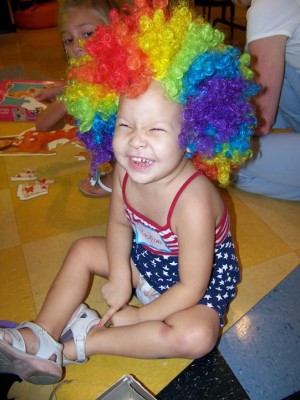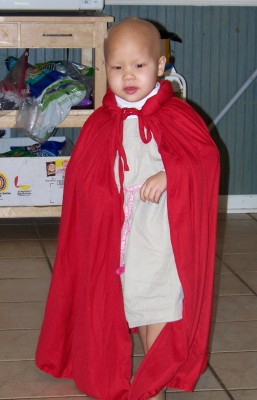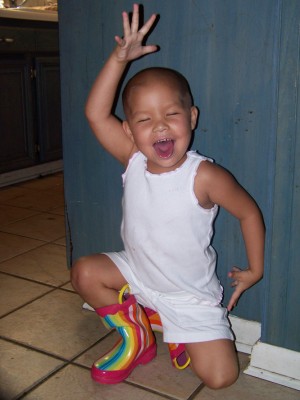 And yes, I did take her to Wal-mart in this, mask and all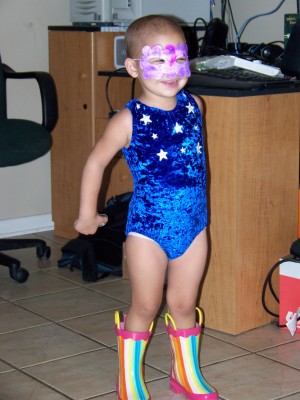 Probably my favorite picture outfit of all time, balloon boobs and samuri swords stuck in her pants, girl's got STYLE!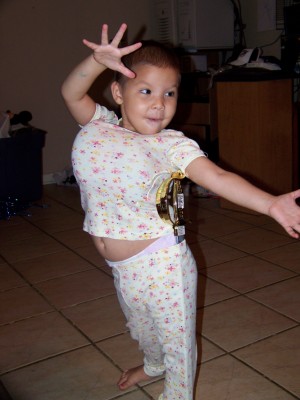 Rachael has always been one to go with the masses, wear what is trendy and what her peers are wearing. She spends her days in uniforms so she loves to kick up some color when she can. Peyton is one great big constant fashion show. You can never be sure if you're going to get classic Vera Wang or outrageous Betsy Johnson ensemble.
Regardless of what they're wearing, my girls manage to voice their unique personalities and you can truly see who they are.
This post is part of the special week-long Parent Bloggers Network Blog Blast with Polly Pocket Pop 'N Swap to encourage girls to express themselves in how they dress and how they play. Even if your little fashionista still insists on some outrageous choices, you can cash in on her creativity at MomLogic. Upload a photo of her wackiest outfit, and you'll get a Pop 'n Swap sample just for entering!