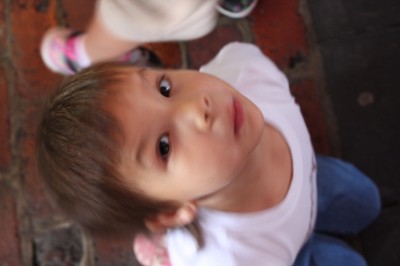 The Peyton birthday extraveganza sped along this weekend.
Friday was a present opening frenzy where she got enough presents to make Christmas a looming threat of disappointment…because, everyone born in December knows you get totally get shafted one way or the other.
Saturday…oh Saturday.
We were treated to some tickets to attend the taping of the Disney Christmas Parade at the Magic Kingdom. Sound exciting? You'd be wrong.
We had to wake up at 4:30 AM to be at Disney on time and that alone made it a trip into the bowels of hell.
Do you see that sky? Yeah…SUNRISE! ACK, reading too much Twilight has turned me into a REAL vampire because the sunrise made me a teeny bit nauseous.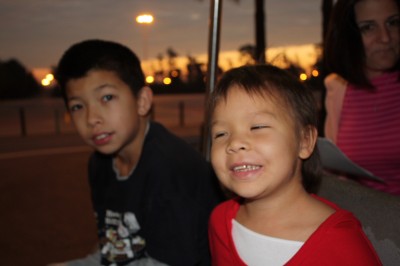 It was chilly and it sprinkled off and on all morning…which, I KNOW, for those of you in snowy places, you're thinking "WAH, you big baby!"  But that drizzle might as well have been golf-ball sized hail for all the whining that took place.  It's Florida, people, we are NOT made of sturdy.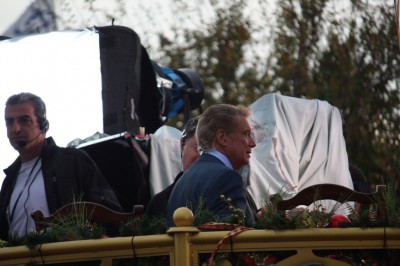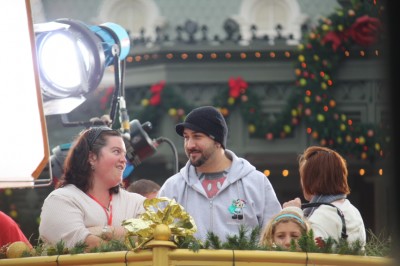 We were doing ok at first. We found sustanance and coffee.  We had a great view of Regis and Kelly and Joey Fatone (which thrilled Pete a bit, but not in a boy band sort of way, in a Dancing With the Stars kind of way) and we were just sitting/standing around waiting.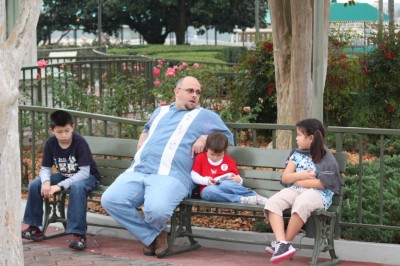 Waiting.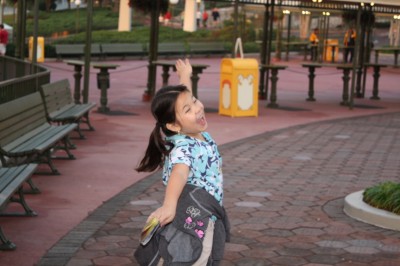 And waiting.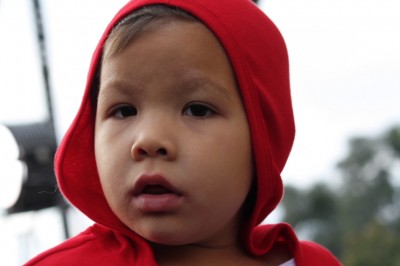 And, yes, still waiting.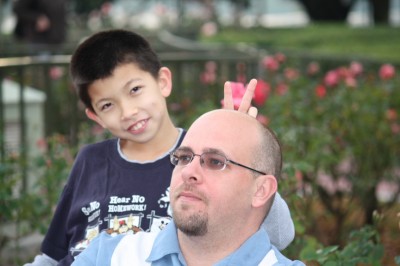 After about 3 hours of standing and watching NOTHING happen, the kids getting pushed and shoved by adults who wanted the chance to be on TV Christmas morning and thought nothing of trampling a bunch of elementary school students and the kids asking for the umpteenth time "can't we just go on some rides??"…we left the parade route.
We decided to go cruise the  rides and enjoy our free Disney time instead of watching Mommy get in a fist fight with a senior citizen with no sense of personal space.
Was definitely the better choice.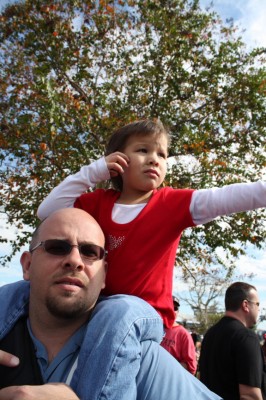 Peyton's a future highway patrol…she's already into the eyewear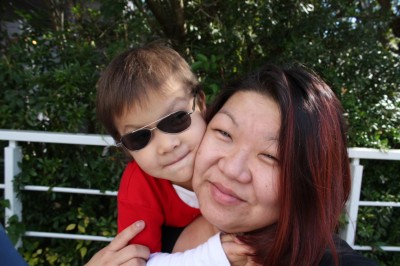 Seriously, it was the Tea Cup ride…can you imagine them on Space Mountain?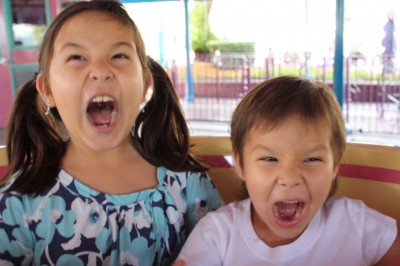 That's my Pete!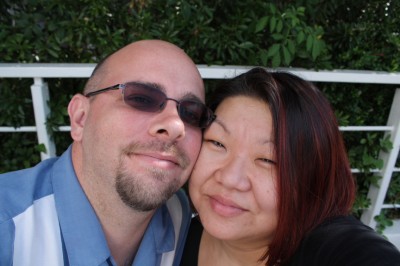 There's nothing about this picture except that his eyes melt my heart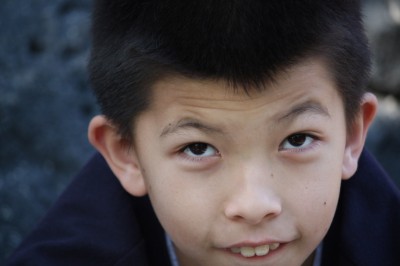 HEH…yes, I spawned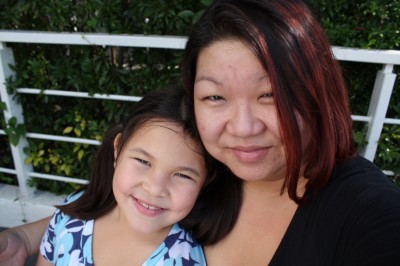 This is ALL Izzymom's fault for teaching me to take pics of myself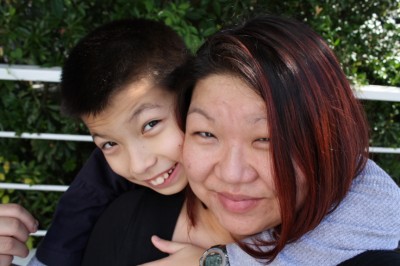 Thank you so much to Radio Disney and the Leukemia and Lymphoma Society (especially you, Shelley) for making the day possible!