I had this great post about Rachael's first sewing project and how she produced her first piece of clothing…one that you would actually wear, not one of those funky Project Runway concoctions made of toothpicks and dvd cases.
But I have a migraine.
One of the slow creepers that makes my eyeballs pulse and a high pitch whining in my ears.
There is spot over my right eye that feels as if something might be trying to crawl out…and it's pissed.
I hurt.  So bad.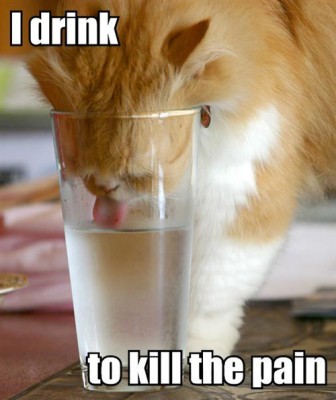 Nathaniel cooked hot dogs for all the kids for lunch.  LOVE LOVE LOVE All is forgiven for what happened last night (which is another post for when I am fully coherant).
So, this is all the post you will get.
Just this sad plea for sympathy and pity.