Amazingly enough, by putting my memory card in my awesomely wonderful printer, I was able to save some of the pictures from this weekend….and some video of Britt that I think I might have promised NOT to post…or to post as soon as humanly possible…am unsure…is foggy.
Plus, I got the mackdaddysweet pictures from Izzy who owns a camera to which my heart writes sappy love notes and hums Journey tunes….covet covet covet.
So, with no further ado….and hopefully there will be more to come…here is the first photo installment of "How the Florida bloggers burned down Sea World".
Car wreck #2 -the flipped over car on 1-4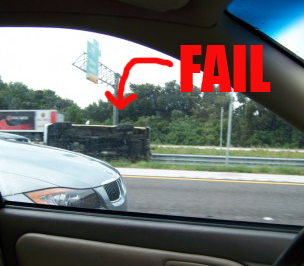 The Wonder Chin Twins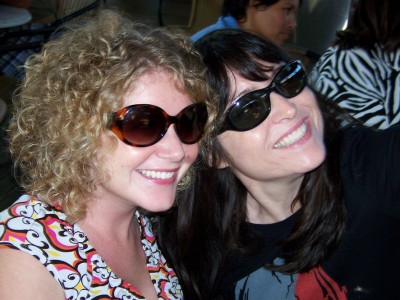 I call it "Britt with a toilet seat cover"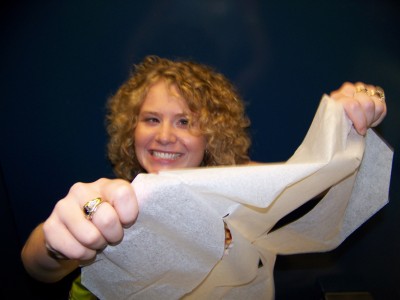 I swear we didn't sing…we DID hear the worst version of "Like a Virgin" ever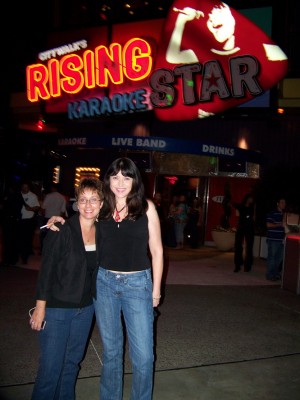 Izzy has wicked long arms *courtesy of Izzy's camera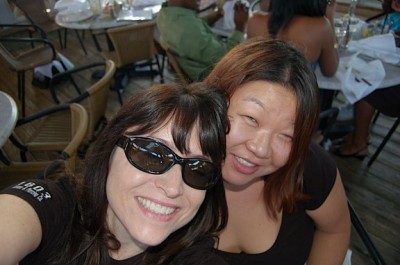 Shash and Izzy shmoozing the camera love *courtesy of Izzy's camera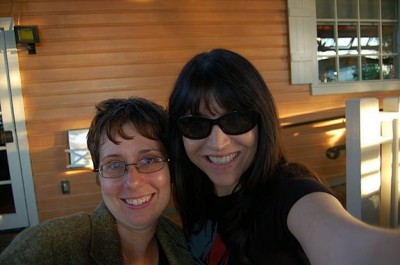 Really? I have no idea *courtesy of Izzy's camera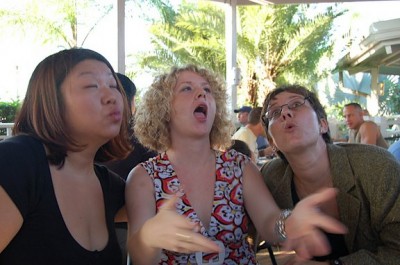 We are full of the silly! *courtesy of Izzy's camera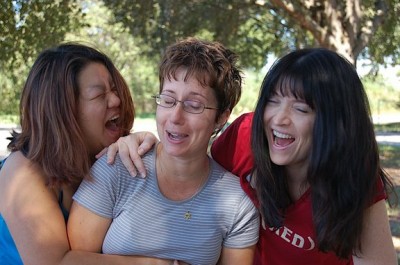 Awesome new bloggy friends….I HAZ 'em. Good grief, we look like a Benaton ad *courtesy of Izzy's camera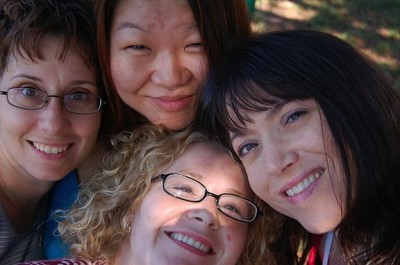 Ladies, thanks for the memories, can't wait to do it again soon.
Izzy, thanks for totally letting me steal all of your magnifantastic pictures.
Shash, thanks for letting us crash your pad.
Britt, thanks for doing that belly thing, that might have made my whole year.
For more evidence of the fun, check out my Flickr!