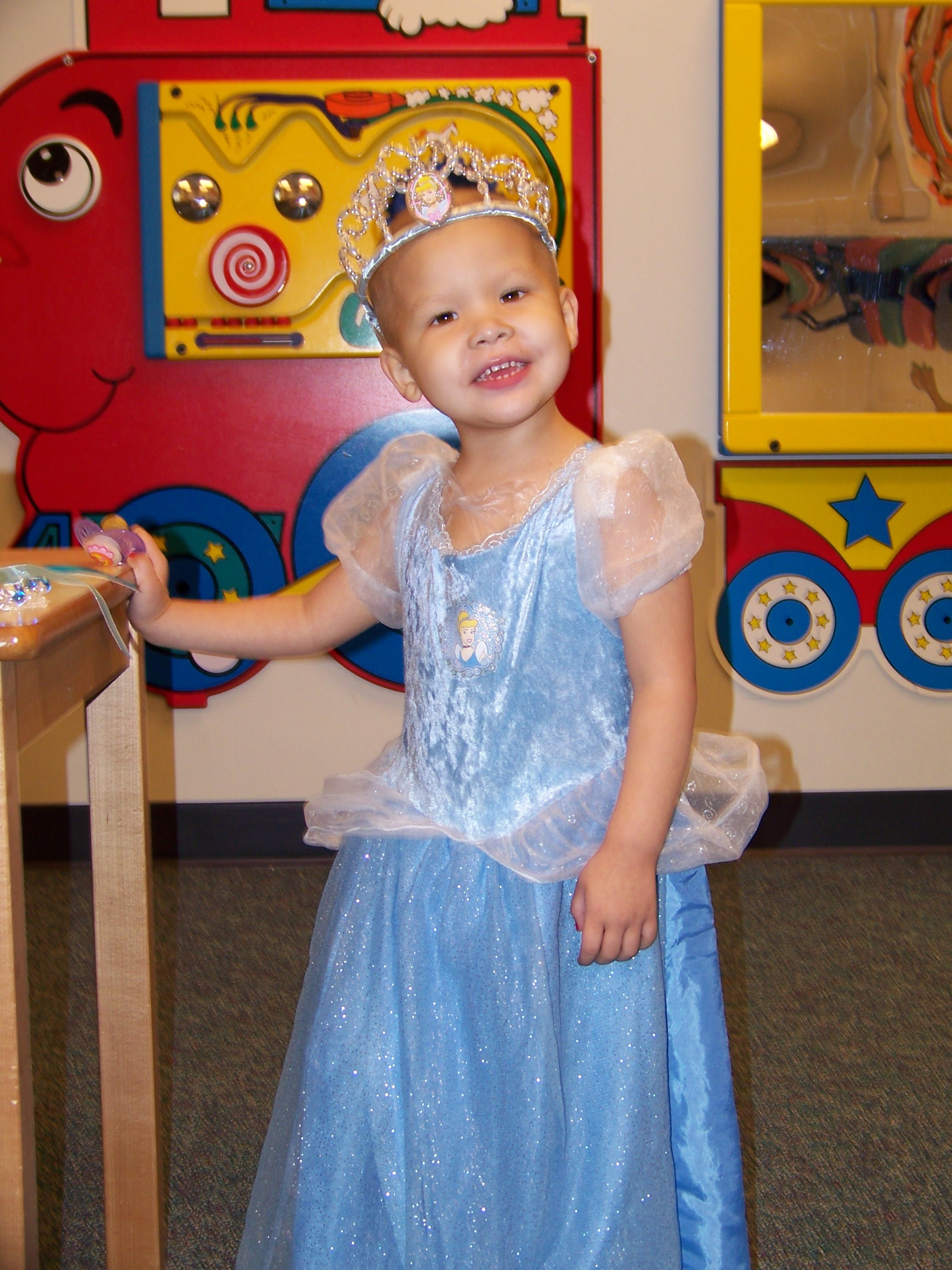 Peyton enjoyed the non-treatment of her clinic visit so much! Many of the clinic kids showed up in costume, ready for good times with candy and games. Kyleen, our child life specialist, the Children's Cancer Center and many volunteers set up a fantastic time for the kids. They trick or treated their way through the clinic offices, with bags that got so full with goodies that Mom had to carry Peyton's because she was dragging it on the floor. After the candy trek, the kids went outside where they got their faces painted (Peyton opted not to, she was not into that at all) and enjoyed lots of treats and prizes. It's so important for these kids who miss out on so many fun experiences due to germs, hospital stays, physical limitations of the illnesses themselves to really get days that bring joy into their lives. And for it to be such a great time at THE place where most of their treatments are done is extra great because it gives them good feelings and memories of the clinic.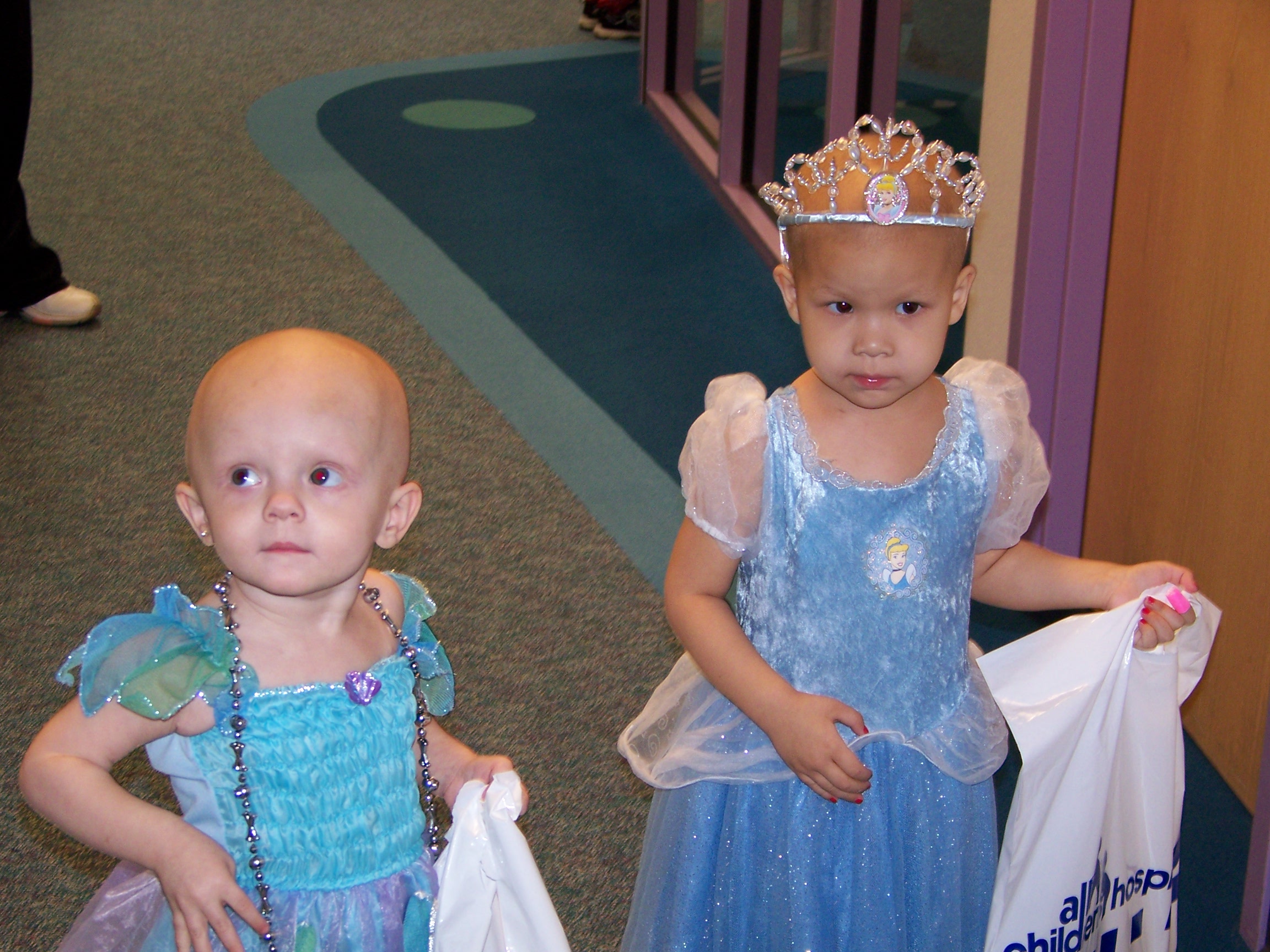 This is Peyton's little buddy Carly, who gets treatment for brain tumors. She is an amazing little bundle of energy and smiles, say a special prayer for Carly.
Peyton's treatment portion of the day was less fun. As you can guess her counts were up enough to start this chemo cycle. Since the day that she had her breakdown at the clinic due to repeatedly having her port come deaccessed, she's started fighting her treatments tooth and nail. Just holding her down to get her port done is a wrestling match. I'm hoping with time she'll get back into the groove of her treatments and realize that the screaming and hollaring just make it worse, because she starts before anything's being done. Her anticipation and fear of pain are worse than the actual amount of pain there is because as soon it's over, she's like "oh, that wasn't so bad" and is back to her normal boppy self within minutes. It's just frightening for her and that breaks my heart.
Today she had her spinal tap and it took three of us to hold her still enough that the doctor count admninister it. She hates to be held down and for this procedure they have to practically bend her in half. She cried and fought the whole time today, which isn't normal and it made me feel sick just to watch and hold her head and talk her through it. She doesn't normally cry like this, we'd gotten to the point where she could sing and talk through it, but today it was just miserable. She had about 20 minutes of recovery time where she had to throw things and scream and cry, and then she ate a bowl of chicken soup and all was well again.
Days like these are physcially and emotionally draining on both of us, and we came home and both took a long nap. This cycle of chemo involves spinal injections of methotrexate, IV injections of methotrexate (again!) and Vincristine and double leg injections of Peg Asperiginaise. We're also switching from 4 days a week to treatment every 10 days, so this should be a bit easier for us all. I read a report that says if they haven't relapsed within the first 20 weeks they show a higher success rate for not relapsing, the next benchmark is 18 months. So, I believe that we're 16 weeks into this and so far her most recent bone marrow came back with positive results and her spinal results should be back soon.
We're looking forward to an easier clinic visit tomorrow. Cross your fingers and say a prayer, I know we will.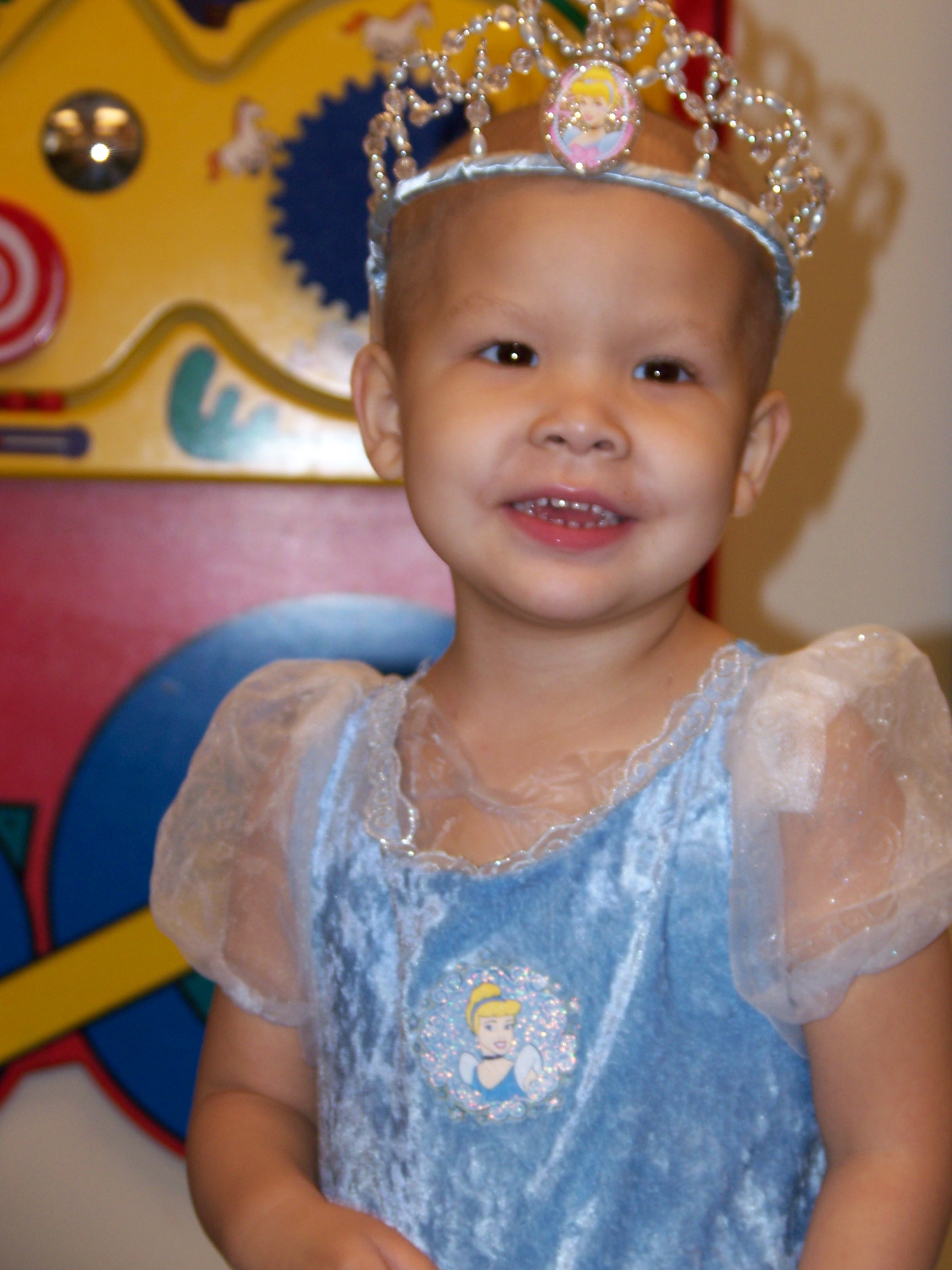 f.r.o.G.
Fully Relying on God
—Anissa