What I Should Be Doing: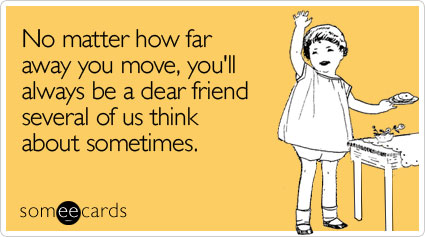 Pack up all our belongings
Arrange for a contractor to fix the scary stairs of death in the GA house
Get appliances for the house here in FL so our renters can do things like…oh…say, BAKE things or WASH their dishes
Planning the color schemes and painting plans to have a Weekend of Pretty over Memorial break
TRYING to procure a lo cation for the going away party that doesn't want to be thrown
Planning the end-of-the-year party for Nathaniel's class because WTH  was I thinking to volunteer as room parent this year…THIS year? Where was my brain?
Find a sponsor for my BlogHer trip this summer, because who doesn't want to throw money at the this hot mess?
NOT lose my mind every time Peyton tells me she has a headache or is more tired than usual in the afternoon
Keep a happy face about this move for the kids when I want to cry quite a bit because let me just tell you the sheer unadulterated JOY of PMSing and moving at the same time.
Answer about 400 emails that need attention
Just get through these next 3 weeks without strangling anyone for their random stupidity that, even though it would probably make the world a better place, is wrong.  Because we can't afford bail right now. Or a lawyer.
What I've Been Doing Instead:
A five minute search on Craigslist for free moving boxes turned into a time investment that rivaled any of my childbirthing experiences.  I love looking at couches and used video equipment and people who think someone will actually MAKE an OBO on a box of V HS tapes from 1984.
I watched the season ender of LOST with a bunch of awesome ladies, who somehow make my crazy wicked love for all things Daniel Faraday seem totally normal…tell me you totally thought Gwyneth Paltrow's head was going to come rolling out of the box.
Getting nominated for a Nickelodean Parent's Pick as Best Tampa Blogger AND as a *snort* Hot Mommy Blogger ….go ahead, LAUGH!  I have. But you CAN vote for me if you want to  ( My chances of winning are so ridiculously slim that I'd at least like to give the impression of thinking I am in the running)


Living in a rage bubble around Grey's Anatomy's obsession with ruining my whole week by showing things like a terminally ill child dying painfully slowly, Izzy getting the full Hollywood cancer treatment including the bald head, the pasty white skin, the heavy sighing and sad eyes (GRRRR), and NOW? TONIGHT?  The writers get a big fat FAIL for using Neuroblastoma as a shiny HIGH point of the night AND having their screen oncologist use a phrase "and RARELY, the chemo kills the patient."  I SHOULD have been packing.  REALLY.
Having a dear friend tell me how she can't believe that I'm really leaving and she doesn't even know how to cope with the fact that I'm moving because I'm like a plunger. A PLUNGER.  Something you may not use every day, but when you need it what are you going to do without it? It's good to know I'll be missed.

Starring at box after box of comic books and wondering how much money I could make on the aforementioned Craigslist for the whole lot, how long it would take for Peter to realize they're missing and if a new flat-screen TV would keep him from hacking me into tiny, bite-sized pieces.
NOT seeing Star Trek, Xmen Origins and Angels and Demons
Being epically unproductive in ways unfathomable before my perfecting a level of slack usually attributed to one who has been dead for a long period of time