Just thought I'd share a shot of the Mayhew Family Christmas 2009: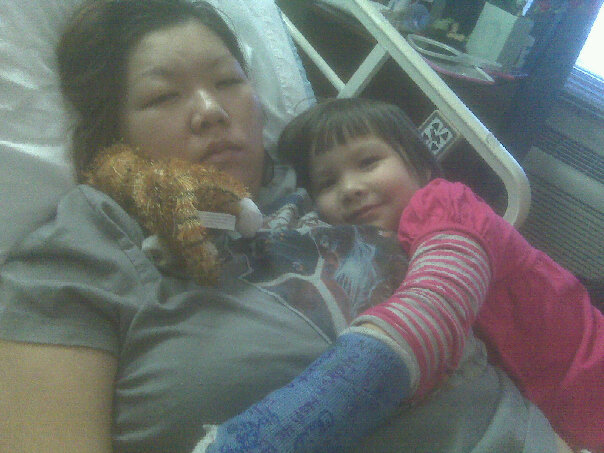 We got up to the rehab center a little late, but Anissa was in pretty good spirits.  The kids took some of their Christmas gifts up there to play with.  Nathaniel had some Legos, and the girls took their Littlest Pet Shop toys up with us.
We opened up the remaining gifts in that little room together.
We talked a little, and watched the kids open up some gifts.  We joked some.
One of our all time favorite lines is from the tv show Scrubs.  I asked Anissa, "why are there pancakes in the silverware drawer?"
She responded appropriately, "Why is there silverware in the pancake drawer?"
She had pretty darn good comedic timing too.
I didn't press her on things.  There will be time for that later.  There were times when she'd look at me and start to tear up.  I didn't let the kids see that.  I'd hug her close, whisper in her ear that the kids were still there and would change the subject as quickly as possible.
The kids didn't pick up on any of that adult stuff.
They just know we got to spend Christmas together as a family.