I just got a blog award handed to me from M at Elemento-P, not entirely sure what I did to deserve it, but I LUV it anyway!  Cause I love me some awards.
This is what I got!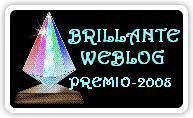 You like how shiny it is?  I may sleep with it tonight.  Hopefully, it doesn't snore.
This is what I have to do now. There are always rules involved and usually involve sharing some of my more favorite blogs to all of you.  But this one also comes with a quiz…and luckily, there was no math involved.
A. Attached or single? married
B. Best friend? Peter
C. Cake or pie? cake
D. Day of choice? Saturday
E. Essential item? Coffee
F. Favorite color? purple
G. Gummy bears or worms? GAGGING a bit just thinking about either
H. Hometown? Fairbanks, IN
I. Indulgence? Books, got to have books
J. January or July? January
K. Kids? 3.5, I do count Peter in that one
L. Life isn't complete without? My family
M. Marriage date? March 28
N. Number of brothers & sisters? 1 older sister, 1 older brother
O. Oranges or apples? oranges
P. Phobias? This is me dying inside every time I see a spider!
Q. Quotes? If a hen and a half can lay an egg and a half in a day and a half, how long would it take a monkey with a wooden leg to kick the seeds out of a dill pickle?
R. Reasons to smile? The things my kids say
S. Season of choice? Spring, when things are green and it's not freakishly hot yet
T. Tag seven peeps! (see below)
U. Unknown fact about me? I once  had a job handing out condoms on the beach during spring break in Daytona
V. Vegetable? brocoli
W. Worst habits? smoking
X. X-ray or ultrasound? ultrasound
Y. Your favorite food? Sushi
Z. Zodiac sign? Leo
So, that was the quiz portion of our awards ceremony.  Thrilling, wasn't it?
Here are the rules:
1. When received, you may post the Brilliant Premio to your blog.
2. Link to the blogger you received it from.
3. Give it to 7 bloggers.
4. Link to those 7 blogs.
5. Leave those seven bloggers a comment about receiving the Brilliant Premio
Here are the  7 bloggers that I'm sending the award to. These are all people who make me laugh uncontrollably, who touch me with their genuine emotion, or just make my life more interesting….some do all three!
IzzyMom
Musings of a Barefoot Foodie
The Spohrs Are Multiplying
Moosh In Indy
Always Home and Uncool
It's All About Them
Slacker-Moms-R-Us
Check 'em out, be prepared for them not using their quiet inside voices or using a PG rating!