First let me tell you how much I personally appreciate all the wonderful words of support and encouragement you've given over the past day.  I'm going to print out this post, along with the sweet messages of prayer and compassion that you've left, and give them to Jimmy's mother.
Thank you, ALL, for being awesome that way.
I am so thankful for my kids because they are able to make me laugh when humor seems the farthest thing from possible. On a morning when I literally felt hungover from the sorrow, I got the best gift I could have gotten from Peyton.
A reason to just sit back and lose it laughing, accepting the knowledge that no matter how sad and overwhelmed I might be, there are always moments of pure joy to be had.
*Warning…if you have a clean, decent mind, this picture won't even cause you to crack a smile.
***Warning…if your mind is even the tinest bit warped, this picture may blow your gourd!
OK, first answer that crosses your mind:  WHAT DO YOU SEE IN THE PICTURE?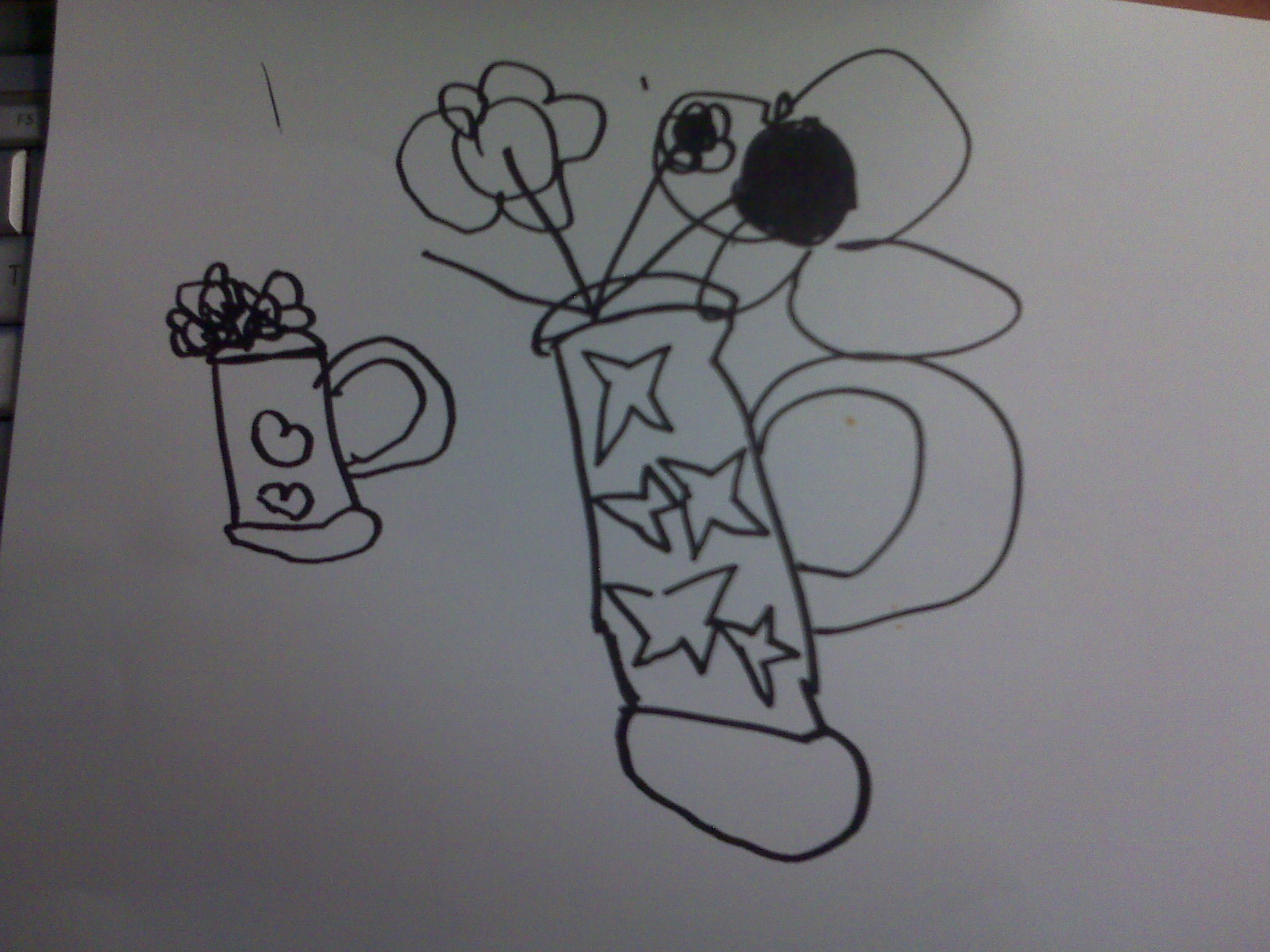 Why, it's a vase of course, don't you see the beautiful flowers?
Raise your hand if you laughed!