Ok, fasten your seat belts because this is a letter that I'm sending RIGHT.THIS.SECOND.
Dear Locks Of Love,

HOW dare you?
After hearing that multiple requests for wigs from your organization were rejected because you "prefer" to give your products to kids with long-term hair loss ONLY, I am not only angry, but frustrated and hurt and truly shocked.
How dare you minimize the emotional and social effects on any child with hair loss?  Whether that hair loss is life-long or ONLY for months/years, how do you make the choice that one's child hurt is less than another's?
From your own website:
The children who receive these hairpieces have lost more than their hair; they suffer from a loss of self. Many children have been teased by classmates and/or embarrassed by the attention they receive because of their hair loss. They often will withdraw from normal childhood activities such as swimming, going to the mall or even playing with their friends. While wearing a hairpiece is certainly not a cure for these children, it can help restore some of the normalcy to their everyday lives that most of us take for granted. It is our goal to help provide a foundation on which they can begin to rebuild their self-esteem.
While I understand that children with alopecia do have a longer-term need, can I just share that as the parent of a child whose hair fell out in clumps, who hurt with every glaring stare and pointed finger, this is a devastating punch in the gut.
So many of our friends and our friends' children were quick to cut their hair in a show of support and solidarity when my daughter lost her hair.  They donated to your organization because they thought they would be helping other girls with cancer better cope with the physical changes and self esteem issues that occur during their treatment.
I am so sad to tell them that it is not so.  Your organization doesn't deem them sufficiently affected by their hair loss, you don't think that their tears at seeing their beautiful hair shaved off are worthy of your help.
I am outraged on behalf of the many girls who sent in applications only to receive a rejection. REALLY?  THIS is how you help?  By telling them that their hair loss is only temporary and that it isn't a big deal, so suck it up?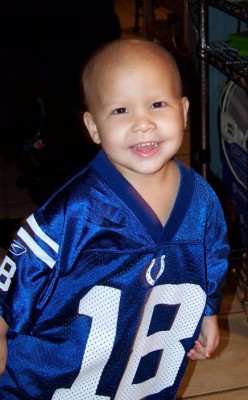 I hope you never have to hold your child who is sick, fighting a life-threatening disease and whose desire to at least look somewhat "normal" is denied. It's not something I would wish on anyone.
For future reference, if anyone ever asks me about donating their hair, I will make sure to steer them in the direction of organizations and foundations that take the needs of short-term hair loss sufferers.
Wigs for Kids not only provides hairpieces for children with the short-term hair loss from chemotherapy treatment, they are donated free of charge. (Locks of Love has a significant cost to many families)
**Edited to update (which, at finish, could have been an entire post of its own, but oh well)
Let me start by saying this: I think any organization that helps kids, does its best to benefit children in need, whether its financial, physical or emotional, deserves a huge thank you.  I do think Locks of Love is a great organization for what they do, for whom they do it for.  I know that for the families and children who benefit from their work, it's an amazing gift and much deserved.
My biggest issue is the misconceptions that they don't correct and foster to breed the donations.  I know that this information is coming as a shock to many, I was floored to find out that so many of the kids we know had been denied.  However, if you say Locks of Love, how many people truly think "what a great alopecia charity"?  No, I think because the vast majority of people don't realize that alopecia is such an issue for children, a half a million kids in the US suffer from one form or another of this disorder, they automatically assume that the hair is being donated for kids with cancer.
I couldn't count on all the fingers and toes in my household how many people emailed or called or just stopped me to say, "My little girl cut her hair and donated it to Locks of Love in honor of Peyton."  Do you think they would have done that if they'd known that should Peyton have wanted a wig, she would have been denied?  Do people realize that when they donate to Locks of Love that they aren't giving so more wigs can be made, their funds may be used for alopecia research grants?  Not that it's a bad thing by any means, but people need to know.  That's a lot our fault for not researching better into where we're donating.
The other thing that I learned about them is that some 80% of hair donated is thrown straight into the trash or SOLD, deemed "unusable for the wigs", yet the hair is sold to wig companies who then turn them into WIGS. There are some really interesting statistics and information about how Locks of Love takes in their hair donations and funding if anyone is interested in learning more.
I certainly did not mean to diminish the suffering of children with alopecia, who make up over 80% of Locks of Love's donations.
But I also know that these children's disorders aren't life-threatening. A child who is old enough to be aware of their hair loss is old enough to be very aware of how sick they are.  And if having hair makes it easier to face a day, why can't Locks of Love get behind that too? Leukemia makes up about 80% of childhood cancer diagnoses and these kids don't qualify.
Again, I'm just glad to hear of an organization like Wigs for Kids or Little Princesses (which does the same thing for cancer kids in the UK) that fills in the gaps of what Locks of Love doesn't provide. One more thing is that since Locks of Love is still the big name brand out there for hair donation, the smaller foundations don't get as many donations, of money or hair.  So, if you ever hear someone say they want to donate their hair specifically for cancer kids, make sure to just share with them that the majority of them won't get it through Locks of Love.