Dear Mattel,
Your Barbie movies have been a part of our household for the past 4 years.  Dancing princesses, princesses and paupers, fairies and mermaids….all of these have been embraced by my two daughters with complete and utter adoration.  My girls sing the songs, they dance along, they wish for magic lands and sparkly adventures.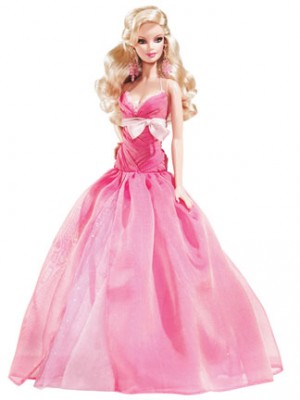 But tonight? You suck.
Because my two little brown haired daughters realized, after some bazillion Barbie movies, that all the villains have dark hair.  I GET it that Barbie is blond, with her Caucasian features, unrealistic proportions and freakishly arched feet.  However, how blatant must you be that a 4 year old picks up on the intricate detail that each and every villain in your movies is a brunette?
Rachael – I want to be in a Barbie movie, I want to dance in the diamond castle.
Peyton – You can't be Barbie, 'cause Barbie has yellow hair. You have to the bad girl. 'Cause she gots dark hair like you.
Rachael – I don't want to be a bad girl!  (Can we all just applaud that notion?)
Peyton – Barbie is always yellow. She's the princess.
Ok, REALLY?
Thanks to you, my 4 year old has an idea that to be a good girl you have to have blond hair.  Which, let's all be honest, we know that Barbie's about as natural blond as RuPaul.  Yet, we don't ever get to see Dark Roots Barbie or Salon Barbie…where she starts out brunette but when you pour warm water over her head she goes blond….OR what about Goes Back To Her Original Color Barbie!
Pick one, run with it, people.
I've got nothing against blonds. As a Korean child adopted into a Caucasian family, there was nothing more fascinating than blond hair, preferably with curls….for some reason I had the idea that I would have Nellie Olson banana curls, which led me to beg for my first perm, which my mother agreed to but chose to take me to the hairdresser that did my grandmother's hair and I spent the next 2 years growing out some freakish Annie hairdo that should never have happened. I think all pictures of that time have been burned.
I digress, Mattel.
Just once, I'd like to see Barbie make a poor choice and for her smarter, yet somehow unappreciated brunette friend Ethel to step in and save the day.  I want for the villain to be blond haired and blue eyed, to show that the bad girl doesn't have to look any one particular way, even the pretty can be mean.  I will not have my daughters self-images tainted at 4 and 7 years old.
I can tell them over and over again that they are beautiful, they are special, they are exactly what the GOOD GIRLS are made of…but you are the seed of doubt being planted.
And I'm not having it.  I am thankful for movies like Penelope.  Rachael came home from seeing that movie and told me that she thought Penelope should be proud of her piggy nose, because it was what made her different and stand out from everyone else.  She also picked up that regardless of what Penelope looked like, someone fell in love with her for who she was, not what she looked like.
Mattel, you are dropping the ball here.  Your token ethnic dolls that comes out once a year, usually in some really authentic costumes that identify it as separate-from-the-real-Barbie, aren't good enough.   You are excluding millions of little girls who want to identify with your icon, but can't because you can't get off your pursuit of the ideal image.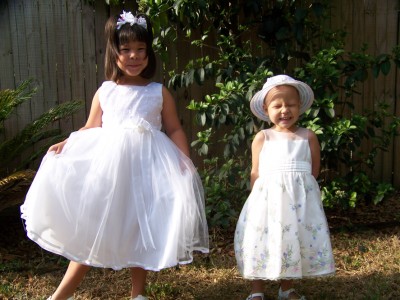 Don't even get me started on the feet, that's a letter for another day.
Sincerely wishing you'd get a clue,
Anissa Mayhew