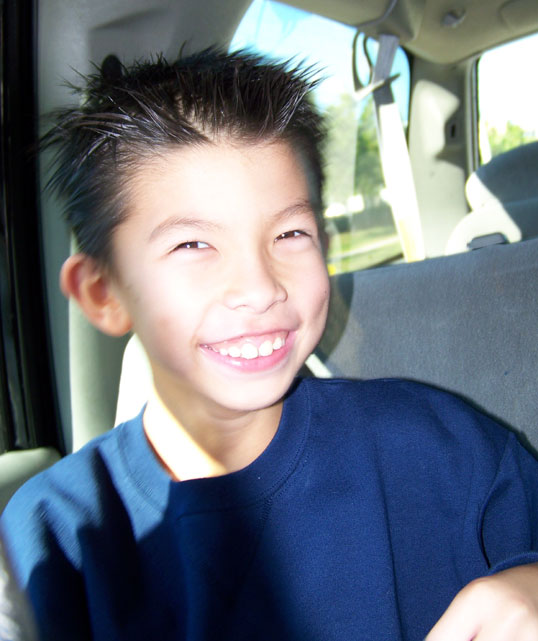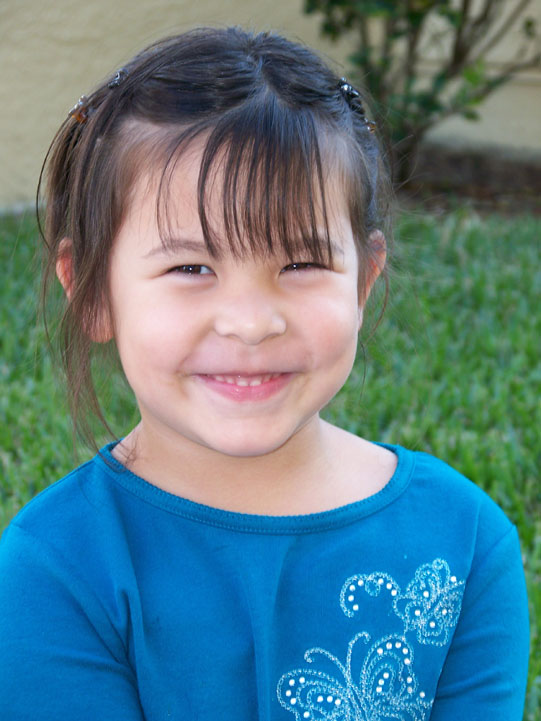 Thanksgiving for the Mayhews = too much food, never enough family, and letting the kids play their hearts out so they'll crash hard when we get them to bed. All the elements were met fully this year. Peyton was released from the hospital late on Wednesday and we were so very happy to be able to spend the holiday together. Peter's mother Sharon hosted the turkey dinner at her place with a bountiful spread that blew our socks off, we all ate til we were ready to bust at the seams and then came back for dessert…have to make sure we fulfill that too much food element. After we ate, Peter and I were ready to lounge on the couch and watch tv when our kids decided "hey, it's time to go for a bike ride!" We looked at each other like "these are not OUR children?", but bike rides were taken all over Grandma's sidewalks. The day was gorgeous, the kids were having a ball and it was a perfect day of Thanksgiving.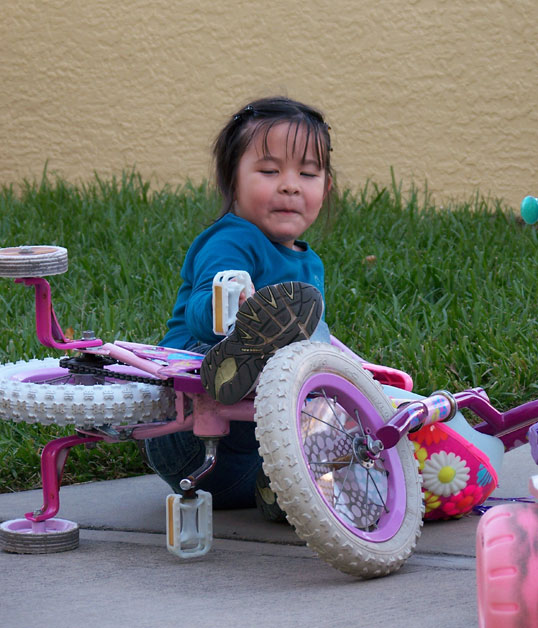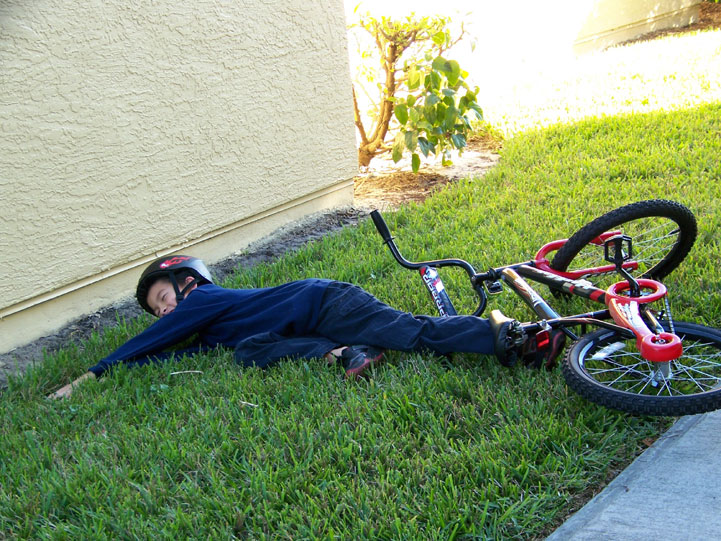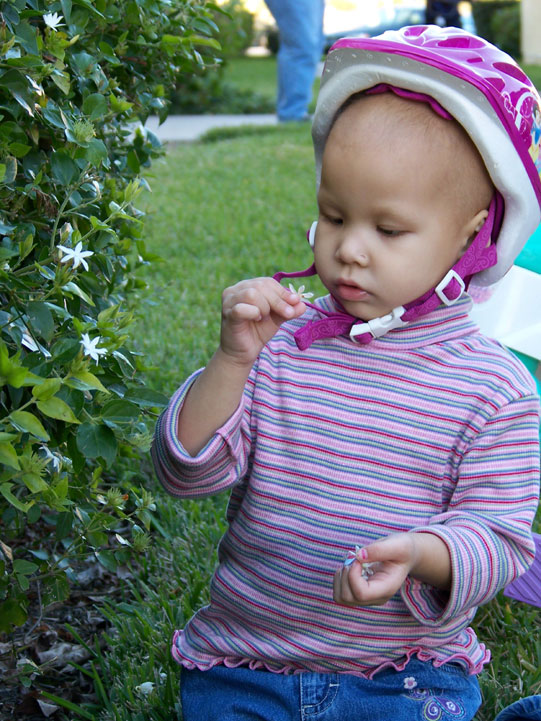 On Black Friday, Peter found the perfect place to be for indulging the need to take advantage of post-holiday sales AND sleep in late: Radio Shack. He was happy, I didn't have to go with him and life was good. I did get my hair seriously chopped off, so I'll have to post a picture of that sooner or later, but my haircut thrilled Peyton to no end. She told me "Mommy, I loooove your hair! Now it's little like mine!" That just melted my heart, and when Rachael went to get her bangs trimmed tonight, she decided that she liked the haircut so much she wanted to chop hers off as well. I'll have to post us with our newly "little" hair.
My sister and three of her four daughters came to FL to stay at my mom and dad's in Daytona Beach. The fourth daughter and the husband had to stay in South Carolina due to health issues, but the others kissed them a sad goodbye and then booked it to sunny Florida and the beaches. I guess we native Floridians forget how enchanting the beaches are because my crazy nieces were actually out in the ocean….Katie really said it perfect "it's not cold, because pretty soon you can't feel your feet at all!" Nice….nothing like hypothermia to really say how much you love the holidays.
Because of sniffles, the girls were unable to come visit us, but my mother and sister came today to see us. It was a wonderful visit, I don't get to see my sister or her girls often enough, but it's always fun when we do get together. It's hard to be so far away from those you love, and I sure wish they lived closer, but we spent a great afternoon together and my sister did the after-dinner dishes! Now you know why I wish they lived closer!
It's just been a spectacular weekend so far, we've just enjoyed being together and have never felt like we had more to be truly thankful for. God has blessed us greatly, and even though we've had reason to shed a lot of tears this year, we are very grateful for the good in our lives. When I have my family close, when the kids are laughing and playing, when I talk to my friends and feel that support and closeness….how can we not be thankful? We tend to value the things that are material and very temporary and this year has been a lesson in priorities, what truly has value, and finding the gifts that God gives us every day.
This is a picture I had to post of Adelaine and her sweet mom Angela from the night we got to go to the Wiggles together.
So, I hope this post finds you happy and truly thankful this year.
f.r.o.G….fully relying on God
—Anissa